Literacy Volunteers of the Lowcountry Serve Up a Literary Feast!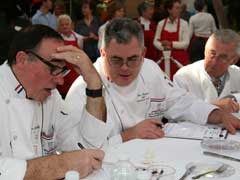 Sample gourmet food prepared by 16 of the top restaurants in the area. Mingle with Southern authors and purchase autographed books. Watch a heated chefs' competition.
 If this sounds like the perfect recipe for curing the mid-winter blahs, join the crowds and help celebrate the 5th annual Cooks & Books celebration February 20 from 11:30 to 3:00 PM at the new and exciting location – the Westin Hilton Head Island Resort & Spa!  The Westin is proud sponsor of the event. 
Coordinated by the Friends of Literacy Volunteers of the Lowcountry, this highly anticipated event draws locals and visitors alike to an afternoon of food and fun for the entire family.
Foodies have come to anticipate savoring the signature dishes of our wide-ranging award-winning local restaurants.  Attendees have the opportunity to vote in the People's Choice Award for their favorite among these outstanding presentations.
Cooks & Books will also feature a variety of authors who either live in or write about the Lowcountry.  Ellen Walton, chairperson of Cooks & Books, is delighted with the lineup. "Featuring great local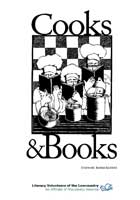 authors along with the best food in the Lowcountry seems like a perfect fit. Literacy Volunteers is about helping people to improve their communication skills on all levels, and it's a cause writers are passionate about. Over the years I've been associated with Cooks & Books, I've heard nothing but enthusiasm from the authors who've participated. And the folks who attend the event are always excited to meet and chat with the authors of some of their favorite books."  Barnes & Noble of Hilton Head is in charge of securing the authors' books and offering them for sale to attendees of the event.
Aficionados of the culinary arts can observe the techniques of their favorite local chefs in the "Heat Is On" competition as they race the clock to prepare their finest dishes from an array of "mystery" ingredients presented to them just before the competition begins. A panel of experts will judge the results from two preliminary rounds before the winners are pitted against each other in a final race to be named the Lowcountry's "Best Under Fire!"  This year's entrants promise a spirited competition.
Advance tickets are $15 per person, $20 at the door and include unlimited restaurant tastings, opportunity to meet the authors and watch the chefs' competition. Beer, wine and soft drinks will be available for purchase.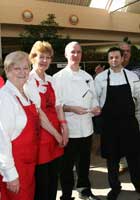 Tickets are available at Burke's Pharmacy on Main Street and Le Cookery at Wexford Village Shoppes, Hilton Head; Markel's Cards & Gifts in Kittie's Crossing, Bluffton; or at Literacy Volunteers' offices: 4 Oak Park Drive in Hilton Head, 1-B Kittie's Landing Way in Bluffton, or 1403 Prince Street in Beaufort. Or you can purchase Cooks & Books tickets online at www.lowcountryliteracy.org.
In addition to the Sunday festivities, you can kick off this weekend of celebration of the culinary and literary arts at the Cooks & Books Preview Party to be held on Friday, February 18, from 6 to 9 PM. This gala event is held annually at TidePointe, a Vi Community – luxury retirement living on Hilton Head Island which is also the event's Presenting Sponsor.   It features a lavish buffet prepared by Executive Chef and Iron Chef competitor, Stephen Stewart. A silent auction with a wide range of offerings may be enough to tempt attendees from the fabulous array of desserts as well as the chance to mingle and chat with some of the authors and chefs slated to appear at the Sunday event. Tickets are $75 per person in advance, and space is limited. Contact Literacy Volunteers at their Bluffton office at 815-6616 or purchase tickets online at www.lowcountryliteracy.org.
And it's all for an excellent cause. Literacy Volunteers of the Lowcountry has been serving Beaufort County for nearly four decades, bettering the lives of area residents through their basic adult literacy and ESOL programs. Nancy Williams, Executive Director of LVL, sums up the agency's impact: "Since its inception, Literacy Volunteers of the Lowcountry has equipped more than 7,000 area adults with the reading, writing, speaking, and math skills they've need to become self-sufficient members of our communities. With the help of more than one hundred volunteer tutors, we offer high-quality literacy services for a modest fee, enabling our students to become better parents, employees, and citizens."
Celebrate the literary and culinary excellence of the Lowcountry February 18 and 20 and help contribute to the continued growth and excellent work of Literacy Volunteers of the Lowcountry. For Cooks & Books and Preview Party tickets or more information, call 815-6616.