Bridges Preparatory School to open in 2013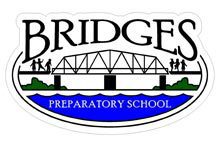 Charter schools in South Carolina are growing, in enrollment numbers, in popularity and with support from
state legislators.
On Wednesday, March 21, the South Carolina Senate approved a bill that Superintendent Mick Zais called his top legislative priority, a bill designed to boost the growth of charter schools statewide.
The Senate voted 39-2 on H. 3241, which gives more options for charter schools to form, including sponsorship by a university, and allows for boys-only and girls-only schools. It also requires traditional schools to give charter students access to sports and other extracurricular activities that their schools don't offer.
South Carolina has 17,000 students in 47 charter schools, which are public schools overseen by a board of parents, teachers and community members, rather than a district board. They're also subject to fewer government regulations than traditional public schools.
And Beaufort County is about to welcome its second charter school, which will open in the Fall of 2013. Bridges Preparatory School will operate under the South Carolina Public Charter School District. Its involvement with the Beaufort County School District will be limited, but the school is striving to have a positive working relationship with BCSD.
Given the overwhelming interest in Riverview Charter School (679 applicants for 2012-2013 school year) and the need for increased school choice in Beaufort County, the planning committee of Bridges Preparatory School (BPS) understands the community's desire for classes that are smaller and more nurturing than those of traditional public schools in Beaufort County. BPS will be a tuition-free public school and intends to start with classes for Kindergarten – 6th grades. Each year thereafter, one grade will be added to BPS, which will ultimately offer grades Kindergarten – 12th, with 4 classes per grade.
Conceived as an alternative choice to protect families from rezoning and grade reconfigurations, Bridges Preparatory School will be open to any child in South Carolina under the umbrella of the state district. So, no matter where you live in Beaufort County, or the state for that matter, families are welcome to apply. And the planning committee for Bridges wants to stress diversity with regards to race, color, sex, ability and socio-economic status and offer a school that is safe, nurturing and open to all students.
Planning committee member Amy Painton explains, "We want to offer a smaller public school setting that offers whole child, student centered, character based education. Within those parameters, we want to promote citizenship and diversity. Our main goal is to offer high quality education for all."
So what will make Bridges different from other schools in Beaufort County? BPS will offer a curriculum that is both academic and social.  It will also utilize inquiry-based methods and project-based instruction using the Paideia Program.
The BPS faculty, who will be state certified and trained by Paideia, will be charged with affording children the opportunity to ask their own questions, study their answers and revise their thinking.  This approach will increase student investment, responsibility, and learning.  Teachers will know their children individually and create individualized learning plans to reflect each child's learning style.
Committee Chairwoman Ivie Szalai explains, "We're excited about our new school. With the teaching methodologies BPS has chosen, our teachers will develop individual learning plans and teach the children that it's okay to learn differently. Our teachers will develop more self confidence in the classroom."
In addition to the Paideia National Organization School and the SC Public Charter School District, BPS will also have alliances and partnerships with The First Tee National School Program and the Youth Leadership Institute of Clemson University. The school will function as a non-profit organization through the order of the following entities: South Carolina Department of Education, South Carolina Public Charter School District, BPS Board of Directors, BPS Head of School, school faculty, students, parents and community. By creating these partnerships and developing support through community governance, organizers insist that Student achievement will be expected to meet or exceed goals outlined in the SC State curriculum standards based on state and federal funding of $5130 per pupil.
The South Carolina Public Charter School District (SCPCSD) was created by the South Carolina General Assembly. As of the 2011-2012 academic year, there were thirteen schools in the SCPCSD, seven of which are "brick and mortar" schools, while six are "virtual schools."
Some of the brick and mortar schools are adding grades each year as they ramp up their enrollment. There are approximately 1,500 students in these seven brick and mortar schools. The six virtual schools all serve students from all across the state, with approximately 8,500 students in total.
Seven more schools will open during the 2012-2013 year. Bridges Preparatory School, scheduled to open in the Fall of 2013, was modeled after Spartanburg Charter School and Youth Leadership Academy in Pickens, based on similarities of community needs, by the BPS Charter planning committee.
The BPS Charter Planning Committee consists of a diverse group of concerned parents, citizens, educators and professionals. Once the Charter is approved, these committee chairs will become active board chairs. Once the school year begins in 2013, a new Board will be elected, and community members are encouraged to apply.
The application for the charter is due May 1, 2012. In addition to curriculum proposals, enrollment projections, a 5-year budget and a calendar, the application will also include letters of support. If you are interested in writing a letter to show your support for Bridges Preparatory School and/or want more information, please visit www.bridgespreparatoryschool.com.
Beaufort County is excited to welcome another charter school to our ever-growing area. We look forward to welcoming Bridges Preparatory School as another school of choice for all residents.