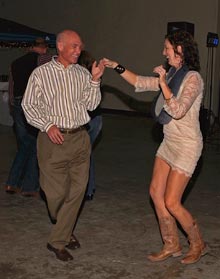 The Wardle Family YMCA is hosting its 5th Annual Boots & Bling Fundraiser and Silent Auction on Saturday, September 20, 2014 starting at 6 pm at The Shed in Port Royal. Boots & Bling is the Y's major fundraiser for capital improvements to the Y.
"This year's event will help fund the cost of resurfacing our outdoor pool. Boots & Bling has become one of northern Beaufort County's most anticipated events and this year will be no different. We will have live music, delicious food, and an enticing roster of items in the auction. So come out, be ready to have a lot of fun and remember to bid high and bid often," says Michael Bostwick, CEO of Wardle Family YMCA. 
Your ticket purchase includes entertainment, wonderful food provided by various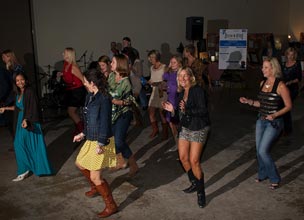 local eateries including Sea Eagle, Fat Patties, Q on Bay, Emily's, Beaufort Bread Company, Piggly Wiggly, Cookies by Charlotte and more. Beverages include your choice of wine, beer or the signature Boots & Bling drink, Cactus Juice. You will also have the opportunity to bid on a variety of different items in the silent auction like artwork, trips, sporting equipment and a new golf cart.
Tickets are $50 for individuals and $90 for couples. Tickets can be purchased at the Y front desk at 1801 Richmond Ave. in Port Royal or online at ymcabeaufortcounty.com. For additional information please contact Mike Bostwick :bostwickymca@islc.net.