The South Carolina Humanities Festival returns to Beaufort
By Mark Shaffer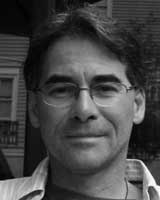 For many of us the humanities constituted a portion of our college curriculum that we were either eager to pursue or desperate to avoid. One of the best explanations of the humanities I've come across is simply: "the study of how people process and document the human experience." That generally encompasses things like philosophy, literature, religion, art, music, history, language and all that spins within these complex and interconnected orbits. Back in 1972 the South Carolina Humanities Council was formed "To enrich the cultural and intellectual lives of all South Carolinians."
            Since 1993 SCH has supported an annual Humanities Festival to highlight the unique history and culture of a chosen host city. The inaugural festival was organized to celebrate the organization's 20th anniversary. Beaufort mayor Billy Keyserling's mother, former Representative Harriet Keyserling, was the driving force behind it. Beaufort hosted the first three festivals and again in 2000. Two years ago the festival was in Walterboro and that got the mayor thinking it was high time the festival returned to its roots and in doing so, branch out. Keyserling recruited Bonnie Hargrove, Executive Director of the USCB Center for the Arts to help organize what would become the most ambitious program in the festival's history. Lowcountry Weekly Publisher Jeff Evans and I recently sat down with the two of them in the mayor's home, surrounded by Lowcountry art, framed by a marsh view, to put it all in perspective.
            Mark Shaffer: Can you recall the first festival?
            Billy Keyserling: Mother was out of the legislature by then and on the board of the Humanities Council, as I am now. They had this idea and she came home and talked to Betty and me and at that point the Arts Council was cooking pretty well –
            Bonnie Hargrove: That was under Jan Newcomb, right?
            BK: Yes, it was. And they said, "We can put this together and we'll do it." The first one was sort of a look at Beaufort. But it was like taking a sip of water through a fire hose. They had about a half dozen different events. It featured one of Marlena Smalls' first big days. Mother was a huge promoter of Marlena. She had the Hallelujah Singers, which was a big group, maybe 18 to 20 people.
            So, I'm on the board now and the last couple of years they did Walterboro and Camden, and about a year ago I said, "Why not bring it back to Beaufort?" For a little town we've got a lot going on. And I have this idea that no matter where you go there are little museums popping up and the people are really searching to define and package their sense of place. And I thought that might be an interesting theme. From Mitchelville to Penn Center, from the Heritage Library to the Beaufort History Museum, from the Arts Council to the Center for the Arts we came up with some 20 odd organizations that are really doing this – capturing this sense of place that we have.
            MS: This breaks the mold of past festivals. It's not just about Beaufort so much as Beaufort County.
            BK: Well, I am the mayor of Beaufort County in case you didn't know.
            (Laughter)
            BH: That's a great quote. (Who said this?)
            MS: You're going to get mail.
            BK: But anyway…
            Jeff Evans: I remember at one of the first [planning] meetings the original idea was about the city of Beaufort and you extended it to Bluffton and Hilton Head, right?
            BK: I did because the four mayors are working on sort of a cultural heritage package. And so I've been meeting with them and learning about what they do and in the spirit of collaboration I thought, let's bring 'em in. Coastal Discovery's a great place – and I'd never been there! The Heritage Library is so successful they've opened a branch over here. Mitchellville's nothing but they want it to be something, so pair them up with Penn Center. My secret hope for this is that we'll have these groups cross marketing; that they'll realize the benefit of collaboration.
            And humanities represents a very small audience. They're college professors and librarians and historians, because most people on the street don't have any idea what "humanities" is.
            MS: It's basically the way we study, document and process the human experience. And that covers a lot of ground.
            BK: Right, and if we can get these groups co-operating on a regular basis it would dynamite for everybody.
            MS: Bonnie, with so much on the slate – and the schedule is absolutely packed – it looks as though it might have been like herding cats to coordinate it all.
            BH: It really wasn't hard. Billy has this wonderful new administrator, Mariah Robinson, and she's the one who herded the cats. But once everyone got together and understood the concept – it's a festival that's not held in one place…
            MS: It's a multi-venue series of events and exhibits spread all over.
            BH: Right, and once they understood that we basically wanted them to open up their doors, do something special and we'd guide everyone to these different venues it came together pretty easily.
            BK: And by the third meeting out at the [Port Royal Foundation] Maritime Center, it struck me. The room was packed. Everyone was there. And I said, "I don't know about y'all, but in my lifetime this is the first time this group of people have ever been in the same room to work on something together.
            MS: And it's different with professional staffs versus mostly volunteers.
            BK: That's because it's their job and they're a little more on top of things. It's a little more routine for Santa Elena [History Center] to open up or for Coastal Discovery. Heritage Library's never really done anything like this. Penn Center's done it in shapes. Beaufort History Museum's done it for themselves.
            MS: And then there are a few like Friends of Fort Fremont –
            JE: And Mitchelville.
            MS: Exactly, who just want to get their feet wet and spread the word.
            BH: There are a lot of cool aspects about this: everyone coming together and getting to know each other, putting faces to names. But when they started thinking about all the energy going on in that room, it kind of got them all excited about possibly doing something like this once a year. Someone said Savannah does something similar where all the museums open for free one day out of the year. This could be a group, an organization that could meet a couple times a year, swap information and then have this day where everyone opens their doors and says, "We've really got some special things here, come see us."
            MS: One offshoot of this down the road would be the possibility of forming some sort of hub through which all of these organizations – and maybe more to come – can communicate and coordinate.
            BH: That's a possibility. At least we're getting that energy going.
            BK: The test will be how many people we bring through their doors. It is in a sense an opportunity for a new way of marketing for all of them and I think they're pretty enthusiastic about it.
            BH: I think the thing we struggle with most is that there's really not an advertising budget, so we're asking everyone to do a lot of social networking to get the word out.
            BK: A lot of [the Humanities Council's] work is done in small communities, smaller than Beaufort. They bring Smithsonian exhibits and put them on tour. They used to do the state book fair and the dealers lost interest, so now they do a mobile book fair where they'll take authors out to Denmark and Dillon and Latta, into these little communities that don't get anything at all. In Columbia it's just another thing to do. In Latta it's a big deal.
            BH: Billy had a group over to meet [Humanities Council Executive Director] Randy Akers. And as we went around the room and met everybody he realized that a majority of the organizations represented had received some sort of grant from the council.
            BK: This was quite interesting because I hadn't realized.
            BH: A good portion of funding for the first Pat Conroy Festival was through the council. They're a big part of what goes on and I love the fact that they support small communities.
            MS: The history of this festival is rooted in small communities, of course, and particularly this one. That being said, is there a certain aspect or event that stands out?
            BH: Scott Gibbs has put together a great night of phenomenal talent at The Tabernacle Baptist Church (The Music and Voices of the Sea islands). That's the only ticketed event. It's Marlena Smalls and Anita Singleton Prather, the Beaufort Mass Choir, the Lavon Stevens Band and more and I think it's a great way of wrapping up the festival.
            BK: It will be the most energy packed experience. What I personally look forward to is the process and the results of bringing the community together. And what comes next.
The 2016 South Carolina Humanities Festival takes place June 9-11. For a schedule of events, visit www.beauforthumanitiesfestival.com