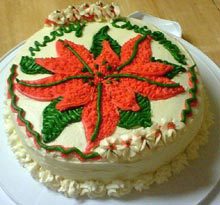 Spend Saturday, November 19 at the Technical College of the Lowcountry Beaufort Campus learning techniques on floral arranging, photography, sewing, and cake decorating – just in time for the holiday season. You'll create your own holiday projects and gather ideas to keep you going all year long!
"This is our inaugural Holiday Retreat, and we're very excited about it," says Rebecca Bass, Dean of TCL's Continuing Education Department.  "We thought it would be a fun way to help people add some creativity to their holiday season. It's also a good sampler of what we have to offer here at TCL in the way of continuing ed. Lots of folks know about our professional enrichment courses, but not everybody's aware that we offer life enrichment courses, too."
According to Dean Bass, "The Holiday Retreat will serve up a little taste of some of the courses we'll be offering on a larger scale in the spring. Our programs last anywhere from four to six weeks, and they're all taught by experts… just like these holiday workshops."
The Holiday Retreat will start with Floral Arranging, where Jean DeLoach will teach you to create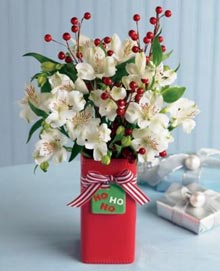 and take home a fabulous table arrangement designed for the holidays. You can apply the techniques learned in the class to create additional holiday pieces throughout the year or to make gifts. (8:30 -10:30 am)
Next, enjoy a Digital Photography session with Captured Moments Photographer Eric Smith as you learn to capture great memories during the holidays. You'll learn some quick and easy tips for making your photos look professional, using Photoshop Elements. (10:30 am -12:30 pm)
The Noon hour will be spent learning to sew without a sewing machine! Sharon Holmes will teach you to make kitchen accessories that can be used to decorate your own home or given as gifts. Some ideas include oven gloves, placemats and more. (12:30 – 2:30 pm)
Last but not least, take a walk on the sweet side with a quick lesson on cake decorating. Shelia Sheets will teach you to make homemade icing and provide tips on icing cakes, writing with icing, making flowers and much more. Give your desserts that special touch by adding your own creative flair instead of buying them already decorated. (2:30 – 4:30 pm)
Participants may come for the whole day, or pick and choose their classes. Pricing is as follows: Best Deal: All four classes for $149! (Includes Lunch). Classes can be taken individually with optional lunch for $5: One class = $59 each, two classes = $49 each ($98), three classes = $39 each ($117)
To register for TCL's Holiday Retreat, please call 843-525-8205. Space is limited, so call now!