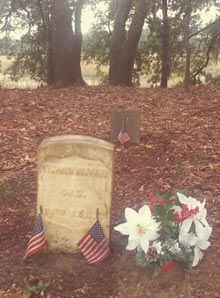 It was a week before Christmas, 1882. Stephen Binyard was at work, loading lumber onto boats at Duncan Wilson's lumber yard located on the Beaufort River at the end of Pigeon Point Road. Stephen's wife, Jane, was home just a few blocks away caring for their eight children.
Stephen and Jane had known each other since they were very young; they were slaves on adjoining plantations– Stephen, on Edgerly and Jane on Red House. After serving three years in the US Colored Troops, Stephen and Jane were married in 1866, and started having children immediately.
Stephen was working alone that December day in 1882. His colleagues came back after lunch and he was gone. He didn't come home in time for dinner, either.
The next day, his body was found in the Beaufort River. He'd drowned.
Jane had his body taken to his family's land on Edgerly, and he was buried on a pretty piece of land bordered by Brickyard Creek. Sprawling oak trees that had shaded him in the times of slavery now shaded him in death.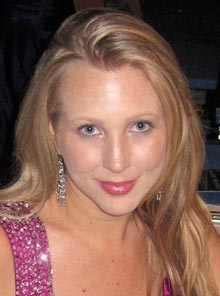 In 2004, I stumbled across Stephen's grave. Presently, it is located aboard the MCAS Beaufort. It was completely covered in vines, trash and foliage so thick a machete had to be used to cut back most of it. Stephen's tombstone was the only one in the area, although there were visible depressions around it.
Being nosey and loving a good mystery, I could not understand why this man was buried on the creek, seemingly alone but with a military-issued tombstone. Who was he? Where did he come from? What happened to his family? Why was nobody visiting him or cleaning up the grave?
Thus began a journey that has changed my life. I started at the downtown branch of the Beaufort County Library, speaking with Grace Cordial in the Beaufort District Collection room. The tombstone and it's information—name, military service—provided crucial clues in the search for finding out who Stephen Binyard was. Using Census Records, Freedman's Bank Records, property records from the Register of Deeds office, old newspaper articles, Ancestry.com, church records and many other sources, I was able to piece together the incredible story of Stephen Binyard over the better part of a decade of research.
One important fact in all of this is that Stephen was black. I am a white woman. This man wasn't my family, no matter how much I felt that he was because of the time and effort I'd spent getting to know his story. I wanted to find living ancestors to share the information with. It took me almost ten years, but in December 2013 I finally did.
Akosua Moore is Stephen's 5th great-grand niece; her 5th great-grand mother was Stephen's sister. She grew up in New York City, and had heard family stories of ancestors who were slaves in SC. We connected via Ancestry.com, and since then my life has been exponentially enriched.
Initially, I was nervous about how Akosua's family would receive me, this random white woman in SC who had spent thousands of hours researching her family. But after meeting Akosua and her family, they accepted and embraced me as one of their own. They have engaged me in many open conversations about culture, race, and history – and taught me that some experiences transcend all of those things.
We firmly believe that the ancestors brought us together. We firmly believe that we, as human beings, have to do better by each other. Educating ourselves about our past, sharing stories about our ancestors, and focusing on the things we have in common are such a huge way to do that. Stephen and Jane were like any other parents, who just wanted their children to have a good life; Akosua and I are both mothers, who just want our children to have a good life.
Akosua and I were honored to present Stephen's family's story to the public for the first time last week at the St. Helena branch of the Beaufort County Library; it was the first of what we hope to be many presentations/lectures. I am really honored to call her my friend, and indebted to Stephen for bringing us together. But I think that was the plan all along.
Photos: Stephen Binyard's grave aboard Marine Corps Air Station Beaufort (top) and writer Kimberly Morgan.