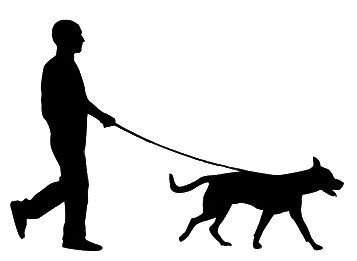 "One day I'll have the past turned right
I'll turn and kiss the ground goodbye
I watched the passing of a thousand moons
The way the planets shift too soon
I trust the flight of a thousand stars
 One day I'll have the heart to show
I brought my wings and I'm good to go
One day I'll have the past turned right
I'll turn and kiss the ground goodbye" – Joanne Shaw Taylor, Kiss the Ground Goodbye
My Yorkies and I, Dixie and Lady, love walking in Peters Park on Washington Street. It's three blocks from my place, sitting on the edge of a lovely shaded neighborhood lined with voluptuous trees and flowering shrubs that caress doorways. A small Italian place on Shawmut Avenue, Coppa, beckons diners looking for small Italian plates prepared by their James Beard award winning chefs. A comfortable spot to go for an espresso, pizza, or people watching.  
My back aches from lumbar stenosis so we stop to sit – anywhere except the ground– and rest every hundred yards or so. Lady waits impatiently for a minute or two before yipping at me: "let's get going!" Only a real dog sucker would heed her bossy urging. Like me.
At the heart of Peters is a beautifully tended baseball field.  When it rains, the infield pools up from second to third base. Maintenance guys drain it, then rake the dirt even and cut the grass.  Almost like they do at Fenway Park. We like to sit in the bleachers behind home plate. A great place to see the action. There's a bright orange port-a-potty, a trash barrel, and the detritus from yesterday's last game. Water bottles, candy wrappers, soda cans, dirty socks, a sweatshirt.  No cigarette butts or beer cans.  
A black woman springs from the potty. Tamika is slightly overweight but reasonably attractive, dressed for the early summer weather. She speaks first: "I didn't [do number two] in there."  "Okay," I finally respond, "How's it going?" Tamika then explains that she is homeless, 42, with six children scattered about ranging from 2 to 26. How it's hard on the street. We chat for a couple minutes and I learn more about her than I bargained for. When I was much younger, if someone found out I was a psychologist they would often open up like I was their pastor or best friend. I got used to it but only barely. It's no better forty years later. And she didn't know.
Two levels of little leaguers play on this field. Eight and nine year old juniors and 10-12 year old major leaguers. I've been looking forward to the 5:30 majors game between the Marlins and the Tigers. Tiger coach Franco was happy to answer my questions about the kids. Yes, girls can play and they had one on the field, and yes some boys are much more advanced and skilled. Number 17 for the Marlins is a big free swinging lefty who reminded me of Babe Ruth in his teens. Both pitchers were throwing smoke but after 17 grounded out a scrawny kid hitting right handed blasted a pitch over the right centerfield wall. His Tiger teammates hopped up and down for him at home plate and high-fived him. Coach Franco encourages the kid bilingually, English and Spanish. 
Look out for each other: cuidarse el uno al otro.Play together everybody: Jugar juntos todos. Have fun out there: Divertirse por ahí.
The girls were getting antsy so we had to leave after two innings. Well, Lady was getting bored and didn't seem to enjoy all the cheering around us in the bleachers.  You'd figure the food smells alone would have kept her attention. Rice and beans with beef and peppers, chili, pasta salads. But no, we needed to be on our way. I recalled that Groucho Marx line, "Hello I must be going."  My dad sometimes sounded like that.Back home we break for dinner. Sushi, our favorite. I break off small bits of salmon and tuna for the girls while we watch CNN and then start Annie Hall. How many people can watch Diane Keaton play Annie and not fall for her?  That intoxicating laugh, breaking facial waves of embarrassment and self-insight, and oh good gracious, the clothes.  
Before we head out again the next day, I go down to the fifth floor deck to read. I open "The Art Forger" by B.A. Shapiro, set right in this neighborhood. Including my favorite art studios down the street three blocks. Three young women lie on lounge chairs on their stomachs to catch some early summer sun. Between them they don't have enough swim suit bottoms to stamp a letter with. A millennial man starts grilling strip steaks. I have been in worse situations. Getting thirsty, I stop at the CVS downstairs for a 12-pack of diet ginger ale. The young lady at the counter recognizes me and cheerfully notes what a "sultry" day it is. In fact it is about 80, breezy, low humidity and beautiful. I try to explain to her what sultry really is (hello low country!) but I'm not sure it registers at the, uh, register.
We're back in the park the next morning, July 4th.  My son Jack's dog Rory joins us so I'm now only five short of a miniature sled team, plus a couple feet of snow.  It's warmer now and my back feels a little better.  Something I did differently, more physical therapy exercises? Happy thoughts from the grill crowd? Kierkegaard, Camus, Nietzsche and their existential buddies can just wait this philosophical quandary out.
We pass a black man in a too small white t-shirt sprawled out on the bleacher seats, snoring.  Rory barks at him but he doesn't stir. We cut through to our favorite bench on Shawmut. The girls spread out and promptly get themselves tangled up on the bench legs and each other. Two elderly Chinese men sit next to us. Mid-eighties I'd guess. Along comes a third Chinese man, about their age, speaking their language. The man on my left is wearing a VFW ball cap with an American flag on it. His pal approaches the third fellow and begins to chat. Third Xiānshēng is carrying a small bird cage with a tiny green bird flitting about. It looks like a miniature feathered avocado who's had a little too much caffeine. The old fellows like my girls. We're all smiles.
Later that day it's time to reopen "The Art Forger," a gift from my talented artist friend Cynthia.  Back to my spot on the grill deck. Some kids splash in the pool, mothers ever vigilant, the lifeguard a 20-year old blond girl who starts to look like a rotisserie chicken. A cute one. More steaks hit the grill, more tattooed Millennials hit the lounges, beers crack open. A radio plays softly. Not Sinatra, but not bad.
The park beckons again but I hang on, five floors above the ground. It's tough duty, but someone's got to do it, right?