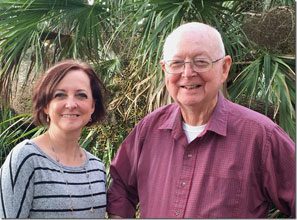 The Beaufort History Museum announces a new exhibit comprised of striking, evocative photographs of St. Helena Island and the Beaufort area which portray the historic sea islands as they were over a hundred years ago and through much of the early to mid-20th Century. 
The exhibit, titled "A Place Called Home," and based on a book of the same name,  features the work of lifelong St. Helena Island residents and authors Sonny Bishop and his daughter, Elizabeth Bishop Later.  It tells a story of growth, change, adversity, and the meaning of "home".
            The book opens with the authors offering a glimpse of the special part of the Lowcountry where they grew up.  "On a warm, humid, late summer evening, with a gentle southerly sea breeze from Wallace Creek protecting us from the mosquitoes, my father takes me on a little tour of "home." Once the Robert Fuller Plantation, also called Fuller Place, and later called the Yard Farm (in Gullah – "de Ya'ad"), there is important history here that I want to capture." And so begins this intimate retrospective.  Although the book is replete with  personal tales of growing up on St. Helena Island, the images selected from his huge collection of photographs provide incomparable visual impact.
            "This is an exhibit of photos that Sonny Bishop has taken and collected on St. Helena and the surrounding area throughout much of the 20th Century, along with text written by his daughter, Elizabeth Bishop Later," said BHM Board Member Katherine Lang. " This exhibit will resonate with those who remember when the economy in this area was mainly agricultural. Among other things, it will give people a chance to see Dataw Island before it was developed, to learn about the development of truck farming that was so important to the economy of Beaufort and to know the terror and destruction wrought by Hurricane Gracie, which roared across the area in 1959."
            "A Place Called Home" will run through January 31.  Tickets available at the Visitors Center on the first floor of The Arsenal, are $5 per person, $4 for seniors and free for children and active duty military
            The Beaufort History Museum, located in The Arsenal at 713 Craven St., has evolved to focus specifically on the deep and rich history of the Beaufort District, which originally included Jasper County as well.     It strives to manage and display artifacts and documents held by the City of Beaufort, telling the compelling stories of this area from the early 16th Century until modern times. Through community engagement, children's programs, educational opportunities and social events, the Museum provides many services to visitors and local residents. The next series of Docent Training classes will be held on Wednesdays from 9:30 AM – 11:30 AM January 20- February 24, 2016. To contact the Museum: call 843.379.3079, direct email to info@beaufortschistorymuseum.com or visit www.beauforthistorymuseum.com.