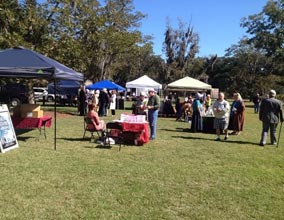 The Second Annual "Novel" Wine Tasting, Arts, and Literary Festival will take place in Ridgeland, South Carolina on Saturday, October 25, 2014, from Noon to 6 p.m. at September Oaks Vineyards, 893 Grays Highway, Ridgeland, South Carolina. The vineyards' website is www.septemberoaks.com.
           Authors Jack Gannon and Cyndi Williams-Barnier of Beaufort, South Carolina, are
the founders of the Festival. This year nearly sixty authors, both local as well as from across the country from coast to coast, are confirmed and/or planning to attend.
           This family outdoor festival will cover nearly ten acres, bounded by grape vineyards and Spanish Moss-draped old oak tree, which create a cool and relaxing green canopy. The Festival is pet-friendly, so Fido and Fluffy are also welcome! Authors will be selling and signing books from tented and open areas throughout the day. Also featured will be live music, entertainment, food sales, face painting, wine tastings, tours of the winery, story-telling, readings, sales by local artisans, and more. Entry is free to the public.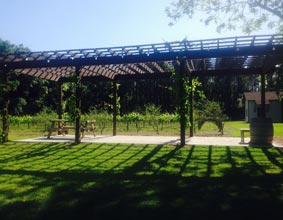 Besides the literary and artistic participants, the Sons of Confederate Veterans Colonel Charles Colcock Camp #2100 will be on hand. The camp will set up a living history amongst the oaks, a concession stand to sell food and beverages, and assist the Festival staff behind the scenes. All proceeds will go to the Sons of Confederate Veterans. Also joining the SOCV in the living history presentation will be the 54thMassachusetts Regiment Company I from Charleston, South Carolina.
           Additionally, the Festival is supporting the new South Carolina Methodist Million Book program.  Their goal is to collect one million new children's books and distribute them to all counties throughout the state, promoting children's literacy with a focus on history. Anyone attending the festival is welcome to donate a new children's book and can be deposited in a provided book bin.
            For more information, call (843) 597-0912.