A Building Culture Based on Tradition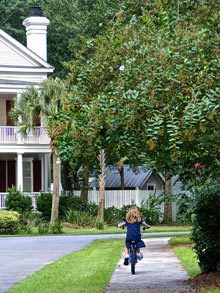 The Civitas column began as an outlet for a group of people called New Urbanists, explaining how our practices relate to our "civitas," or shared community, here in Beaufort. You might be surprised to learn that by unofficial count, Beaufort has more New Urbanists per capita than anywhere else in the country.
As a result, most Civitas readers probably already know a New Urbanist, and you may have learned from the source just why we call ourselves by that name. For those who don't, we regret that we are past-due for a brief introduction:
New Urbanism is a movement stretching across the architecture, urban design, landscape design, city planning, transportation, real estate development, governmental policy, and legal industries. At its core, the movement is about making it legal and common for our communities to grow and regenerate following the time-tested traditions that created the great places we all love across the country and even around the globe. We believe that just as many lessons on community-building can be learned from villages like DeFuniak Springs, FL or Chataqua, NY or Healdsburg, CA, as from large cities like Denver or Chicago or Philadelphia. If you strip away the differences we all know about each of these places, you find that certain patterns, methods, and practices of design and construction run consistent. These patterns, methods, and practices are the tools New Urbanists use to design with.
At the head of the movement is the Congress for the New Urbanism (CNU), a non-profit organization with more than 3,000 members. The CNU has a mission to, "change both the practices and standards of urban design and development to support healthy regions and diverse, complete neighborhoods." In addition to leading advocacy and outreach at a national level, the organization also supports regional chapters; the Congress for the New Urbanism – Carolinas Chapter is one of about twenty nationwide.
Historically, the movement had no such large-scale leadership. Its roots are humble: a group of passionate architects frustrated with the systematic destruction of our traditional places and the loss of practices used to create them. Beginning in the 1980s, the founders of the movement began collecting research and design study into what would become a set of guiding principles. These principles offered a way to combat the rampant suburbanization of our country's cities, towns, and neighborhoods, and have served as the foundation on which New Urbanism has grown for three decades.
Perhaps the reason so many New Urbanists have taken to calling Beaufort home is that our historic town is a shining example of the type of lasting character and timeless built tradition central to the principles behind the CNU. In fact, for decades and still today, study groups of practitioners and students alike regularly descend on our town, to draw and measure and discuss and observe the characteristics that have helped Beaufort to sustain for over three hundred years and remain as thriving as ever.
The foundational document of the CNU, describing exactly what the organization does and doesn't stand for, is the Charter of the New Urbanism (http://www.cnu.org/charter). Written and debated during the earliest years of CNU, the Charter was ratified at the fourth annual meeting of the CNU in nearby Charleston in 1996. It was signed by those in attendance, including two members of our local chapter, Habersham developer Bob Turner and my husband, urban designer Demetri Baches. It remains as valid and instructing as ever, for New Urbanists and for those trying to understand the movement.
The document describes much of what all of us who love Beaufort treasure. Among other things, the Charter calls for, "the preservation of our built legacy," and "urban places . . . framed by architecture and landscape design that celebrate local history, climate, ecology, and building practice." It demands that, "the development and redevelopment of towns and cities should respect historical patterns, precedents, and boundaries," and that "architecture and landscape design should grow from local climate, topography, history, and building practice." Particular to the concerns of a +300 year old city like Beaufort, the Charter also states that, "preservation and renewal of historic buildings, districts, and landscapes affirm the continuity and evolution of urban society."
More recently, CNU members developed the Canons of Sustainable Architecture and Urbanism (http://www.cnu.org/canons), to serve as a companion document of the Charter. In the Canons are careful descriptions of the details that make for architecture that withstands for generations, just like the contributing buildings within Beaufort's own treasured National Historic Landmark District. The Canons state that sustainable architecture and landscape design, "derive from local climate, flora, fauna, topography, history, cultures, materials and building practice," and note that, "the preservation and renewal of historic buildings, districts and landscapes will save embodied energy, as well as contribute to cultural continuity."
For those of us in beautiful Beaufort, this honoring of community and respect for tradition comes naturally, and it also happens to connects us, whether we knew it or not, to a movement of building practitioners across the country who happen to call themselves New Urbanists.
Mallory B.E. Baches is an urban designer and civic specialist. She is an active member of the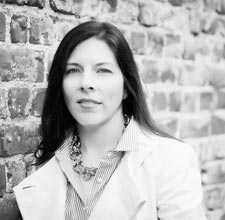 Congress for the New Urbanism – Carolinas Chapter.