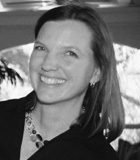 Have you ever heard that antiques are green?  Of course you have.  That has been a great marketing angle for over a year now.  I really didn't need another reason to love old things, but if I did, that would be a good one.
I think being a born storyteller makes loving antiques attractive to me.  It's hard to imagine a great story for an item made in China by the millions less than a month ago.  Just give me an old chair and I could go on for pages about the person who made the chair or all the people who have owned it since.  Another favorite subject for my flights of fancy is 18th and early 19th century needlework samplers.  I can just picture little girls in braids trying to sit still long enough to create intricate rows of sample stitches as they learn their letters and numbers.  I am sure most of them ran to the garden to look for bugs as soon as they were allowed to put their needles down (I know I would have).  Of course, not everyone likes to make up stories about inanimate objects for fun.
For those of you who are more reasonable, there is the idea that using antiques is green.  Our culture
is finally looking at our limited resources and understanding that we cannot keep creating new objects when there are acceptable substitutes at hand.  With dwindling renewable resources we must consider options for recycling.  What better way to reduce our carbon footprint than buying antiques?
Europeans have worried about running out of materials much longer than Americans have.  In fact, one of the reasons England hated loosing their American colonies was the loss of control of huge forests, mines and clay deposits.  The founder of the Antiques Are Green Campaign is Englishman Nigel Worboys.  He pointed out that not only was it smart to reuse antiques, but that most new objects are sent to the trash dump long before an antique changes hands again to be reused by another owner.  (www.antiquesaregreen.org )  Of course, not every object lasts through several generations, especially if there are boys and dogs in the household, but most stand the test of time very well.  I have new furniture that has been bumped hard enough to expose its composite interior and have old pieces that have been bumped hard enough to add a little character.
One of the most fun aspects of reuse and repurposing is thinking of ways to use items that are now obsolete.  I remember lots of water pumps and butter churns turned into lamps in the 70's and I don't really want to see them, again but there are other ideas that I love.  I use my collection of silverplate over spelter baby cups to hold small flower bouquets throughout my house.  These are cups from the late 19th century that once had a shiny silver plated surface but are now dull grey.  The silverplate is long gone, and will be again if I had them replated, but the design is often extraordinary.  I have even turned a few pairs of salt and pepper shakers into bud vases.  I love the art nouveau and aesthetic period designs and feel good about finding a useful life for them.  The flowers sit on tables beside my Victorian sofa that I had redone to include a down cushion.  Can you believe it is now one of the most comfortable pieces of seating in my house?  Another favorite idea came from a visit to the home of a former smoker.  She had turned her lovely crystal ashtrays into saucers for her potted plants.  Talk about green!
A garden is a great place to start recycling objects.  Odd pieces of metal can turn into trellises and sculptures.  I use old chair parts to hold up butterfly bushes and lantana.  They don't last forever but the butterflies and I enjoy them while they do.  Broken china and glass that has been buffed to remove sharp edges are great for mosaic stepping stones leading to fountains made of repurposed barrels and buckets.  Some of my spelter pieces have become garden objects and worn silverplate forks hold tags in my herb garden.  Your imagination can run as wild as the flowering vines do.
I have a little project for you.  Next time you turn off extra lights, lower your thermostat or take the recycling bin to the curb think about a way to reuse an old piece around your house.  Consider buying an antique dining room suite or vintage set of china when you're shopping.  If you are a regular reader, you might remember my suggestion last year that you toast the new year in vintage glass.  This year you can toast yourself for being earth friendly.
When you shop for items for your home, I encourage you to compare new items to equal used ones.  I am sure you will be impressed by the high quality pieces you can find at great prices.  It's surprising what a little TLC and imagination can do.  So, recycle, reuse, repurpose.  Being green – in a way not associated with mystery leftovers in your fridge – feels good, and you end up with a beautiful home.
Libby Holloway is a Certified Appraiser of antiques and residential contents.  She is a member of the International Society of Appraisers where she is currently serving as Secretary of the Board of Directors.  She has recently joined the crew at Antiques & Such as well.  Libby can be contacted at www.LibbyHollowayAppraisals.com
Read more Honest Appraisal