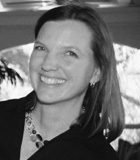 The other day I was listening to some ladies speaking about a young local woman who is getting married this summer. The groom-to-be isn't from Beaufort but has family in the area. "Who're his people?" I heard one lady ask. It's been a while since I've heard that term, but it is something we often wonder. These ladies weren't trying to be snooty; they were just curious. Knowing the history of a person, or an object, helps us define them.
Many of the store's clients want to know what I can tell them about the objects they are considering purchasing. Knowing whether something is porcelain or pottery, mahogany or cherry is nice, but what people really want is any personal information. In other words, they want to know who the people were who owned the objects. Of course, I don't divulge consigner names, but if I know a piece originated in a particular area or in the workshop of a famous craftsman, I'll share. I ask the same thing when I'm appraising objects. The story is part of the value. The story is the provenance.
A good story and provenance aren't always the same thing. I've had many clients tell me great stories about objects, but they are nothing more than stories without proof. Documentation is what creates value. Is there a photo of the object in use, a receipt from the maker, a verified signature of the artist? I have helped a client prove an object's location in a house where history was made based on family letters. The story about how your grandmother used her skillet to whack an intruder makes the skillet valuable within your family, but the auction price isn't really going to rise like the value of a teapot known to have been made by Paul Revere would. You get the point.
There are four good questions to consider when determining what a piece's provenance is. First is: Who made the piece? Was the piece made by someone who was famous? This can be proved by such things as a maker's mark on the piece, a receipt, a letter ordering the piece, etcetera. Just consider whether you would prefer an unmarked piece of art glass or a piece of art glass made by Tiffany? Pieces marked "Tiffany & Co." were probably not even made in the Tiffany shop, but made other places to be sold there. The cache of the name is enough to evoke glamour and worth no matter the complete origin. Just be cautious, if attribution to a particular maker can greatly increase the value of an item, then be careful of fraud.   An authenticator may be needed to verify the attribution.
The next question is: Who has owned the piece? An unspectacular piece can become very valuable just because it was owned by someone we revere. Have you ever seen the Kennedy rockers (he owned several because he found the style so comfortable)? It would be easy to mistake one for a rocker off the porch of Cracker Barrel. But the average auction price for one proven to have been owned by JFK is $409,000.00! That is a great example of value due to provenance.
Our third question to ask is: Was history made using the piece? Again, a run of the mill piece can become quite valuable just because it was in the right place at the right time. For proof of this, just watch for the announcement of the winner of the April auction of a collection of pieces salvaged from the wreck of the Titanic. In 2007, a 3" section of the grand staircase handrail sold for $3,000.
Finally, ask why the piece was created. Is this piece the first example of a new form or invention? Was this piece commissioned to celebrate a certain event? Usually provenance in this category doesn't cause as much excitement as celebrity ownership, but it can excite collectors. Think first edition books, limited edition prints (especially those created by a new technology) or early microscopes. The first is usually the most desirable. If you want to collect in this category, you have to do some homework so you are sure you're using the correct criteria to judge value. Some firsts may be original but still not deemed of value. Sometimes it is the later models that gain popularity.
So the next time you buy an antique or collectible, consider where it came from. Not a bad thing to consider about your daughter's new boyfriend either.
Libby Holloway is a Certified Appraiser of antiques and residential contents. She is a member of the International Society of Appraisers where she is currently serving as Secretary of the Board of Directors. She is also a partner at Antiques and Such in Beaufort, SC. Libby can be contacted at Libby@LibbyHollowayAppraisals.com