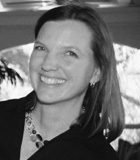 Today I took the afternoon off to spend lying on the beach with my friend. She and I are both busy professionals and moms, so a day off to do nothing but sit in the sun and chat is a huge treat. Being responsible moms and women who wish to age gracefully, we were careful to use sunscreen. After all, there is a fine balance between a golden, healthy glow and looking old and dry. Sadly, I was careless and now have a red, pink and white pattern on my arms similar to a paisley print.
Did you know that your furniture can get sunburned just like you can? How many of you considered the placement of furniture in your home based on the amount of light that would fall on each piece? I bet you relied on the old standby of planning furniture layout based on how pretty it would look. I am guilty of the latter for sure. But I do know a few tricks for taking care of my furniture after I've sacrificed its health for beauty.
Filling your home with sunlight is a wonderful thing until it is baking your oriental rug or bleaching your 1790 mahogany chest. This can be a serious problem here in the Lowoountry, where most houses have more window space than walls. Believe it or not, too much sun can cause wood to discolor and finishes to blister just like your skin. According to restoration specialist Dan Hamilton (of DL Hamilton in Okatie), an annual coating of furniture paste wax is the best protection. "Wax, wax, wax is the best plan," he says. Look for a paste with bees wax, carnuba wax or a combination of both. Some waxes have color in them, which will help cover scratches as well as re-nourish the wood. French polish waxes with additives that filter UV are being developed now. Though many people love the soft honey color of sun faded mahogany, too much sun for too long a period can deteriorate the wood. Older shellac finishes tend to handle the light fairly well but modern furniture finishes can craze and buckle. Spray furniture polishes like the ones in grocery stores can build up and become cloudy. Lemon and walnut oils are possible choices, but finishing oils such as tung oil can cause problems with some original finishes. These are best left for professionals. Dan also suggests using blinds that tilt to block some of the direct light. Window films that block UV rays are available and some of my clients have been delighted with the results.
Placing items too close to heat or air outlets can also be very damaging. Even subtle changes in climate, like the intense blowing of heated air from a floor vent, can dry out surfaces. Expansion and contraction of the wood can cause cracks, warping and crumbled glue (a particular enemy of veneered pieces). A possible safeguard may be to use diverters over the vents to push air away from the piece or to close them off completely. My favorite solution is to move furniture around frequently. My husband says he's afraid to come home after dark for fear of tripping over something that is not where it was when he left.
If you are building a home, consider windows that are made with built in UV protection. The extra cost is minimal compared to potential loss of a fine antique. You might even be able to plan the placement of large items then plan windows and doors to advantage.
Fine art and textiles should be considered as well as they are susceptible to the same damage as furniture.
Most minor damage is reversible. Most do-it-yourselfers can wax a piece of furniture. If you are a fan of the Karate Kid movies you already know the "wax on, wax off" method. Finishing with a strong buff with the grain is the secret to a beautiful sheen. Restoring veneer or evening out color is more complicated and talking to a professional is a good idea.
As the heat and humidity increase enjoy the sunshine, but remember that your antiques need a break just like you do. Close the curtains, take a nap and dream of shady groves.
Libby Holloway is a Certified Appraiser of antiques and residential contents. She is a member of the International Society of Appraisers where she is currently serving as Secretary of the Board of Directors. She is also a partner at Antiques and Such in Beaufort, SC. Libby can be contacted at www.LibbyHollowayAppraisals.com