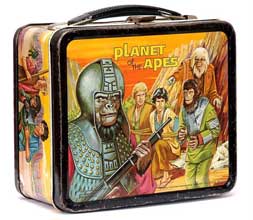 Back-to-school is just beginning and I've already made several purchases at Staples and the campus bookstore for my college Freshman. My husband and I are gearing up mentally and fiscally for the "big shop" when our son purchases his text books for the first semester. We're ready; this is our second kid and we are old hands at this.
"Back to school" brings on a wide range of emotions for lots of people. Anticipation for our own children or grandchildren, dread for ourselves or excitement that the rowdiest kid in the neighborhood will be elsewhere for at least a few hours a day. Many of us have at least a few great school time stories. That strong association has lead many people to collect school related memorabilia.
My mother who is a retired teacher has a collection of 19th century school bells and vintage reading books. I have a friend who taught math who now collections measuring tapes. Recently, I viewed a collection of copybooks from the 19th century. The collector's profession is not linked to education but he is drawn to the idea that young men learned by copying notes and sketches, thus creating their own textbooks. He and I also marveled at the penmanship. A writer I met keeps a collection of letters and documents just for the sake of having samples of beautiful handwriting… something that will soon be a lost art.
Many think of old school desks, slates and bells when you mention school collectibles but perhaps the most popular school days collectible is vintage lunch boxes. Metal lunch boxes from the 1950's garner pretty good auction prices but more contemporary vinyl ones can be surprising. Remember that the graphics must be in good shape and value is increased if the original Thermos is included. A 1967 Green Hornet metal box with some paint loss and light rust recently sold at auction for $110 and a 1968 Superman box in good condition (as opposed to fine) sold for $247. Neither had a Thermos bottle. Super heroes always do well as do popular cartoon characters like Fred Flintstone or Mickey Mouse. A box exactly like the Scooby Doo themed one I carried in second grade recently sold for $60 with its thermos. (Wonder where my Mom put that thing?)
A surprise to me when I was looking at recent sales was the prices people are paying for plastic binders. Many of the ones I saw were from the 1980's and featured the brand new video games of the day like Nintendo. There were a few boy band versions and cutesy ones like Strawberry Shortcake. Only a few of these passed $25 dollars, but really, plastic binders? Zippered pencil cases from the same era are also gaining in popularity.
I guess it's a case of "like mother, like daughter" but I do love the old readers. Mom collects the older versions like McGuffy but I am drawn to Dick, Jane and Spot. These guys are like old playground friends of mine. Maybe the books are my favorite because learning to read opened my imagination and let me dream.
For those of you going back to school, good luck. For those sending kids off, congratulations. To everyone, go read a good book and remember to thank a teacher this month.
Libby Holloway is a Certified Appraiser of antiques and residential contents. She is a member of the International Society of Appraisers where she is currently serving on the Board of Directors. She is also a partner at Antiques and Such in Beaufort, SC. Libby can be contacted at www.LibbyHollowayAppraisals.com.