Category:
Chef's Corner
Ọkàn, a new restaurant concept expressing the heart and soul of underrepresented cuisine by...
Read More
The Technical College of the Lowcountry has hired Chef Francine Marz to serve as Dean of the...
Read More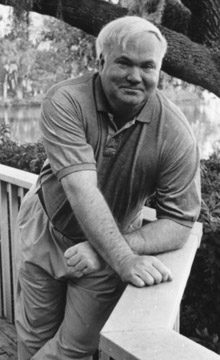 Bestselling novelist and cookbook author PAT CONROY discovers a world class Italian restaurant on a corner in downtown Beaufort. When Pat Conroy called to ask if he could write a review of his favorite local restaurant for Lowcountry Weekly, we were honored and thrilled. Pat tells us this is the first restaurant review he's ever written. We think the kid has a bright future ahead of him. – Editor     The best restaurant in my history in Beaufort opened quietly in January at the corner of Carteret and Craven streets. It is called Griffin Market, which makes it the worst named Italian restaurant I've ever heard of in my life. Its food is glorious and it is, by a long shot, the best Italian food ever served in South Carolina. The chef is the inimitable Laura Bonini and she received her classical training at Galileo's in Washington, DC.
Read More