Did you watch the all-star tribute to Stevie Wonder television special last week? It was wonderful! I was 12 years old when Stevie's album, Songs in the Key of Life, was at its peak. Listening to all of the old songs made me a bit homesick for my friends, my youth and the food that I grew up with.
I heard somewhere that the music you listen to when you're in your early teens is the music that remains your favorite for all of your life. I believe that's true. I also think it's the same way when it comes to food. Every time I go home to Wilson, NC, I visit all of my favorite restaurants (even at the risk of gaining a few pounds) just because I can.
Stevie's songs have been bopping around in my head all week and the memories they've stirred have made me hungry for home. Unfortunately, I can't click the heels of my ruby slippers and be whisked up I-95 so I decided to recreate a couple of my favorite hometown treats.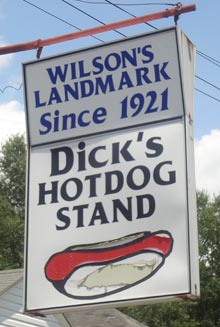 These copycats are from two legendary Wilson restaurants, Dick's Hotdog Stand and the Wilson Doughnut Shop. Dick's has been around since 1921 and serves the finest hotdogs that I've ever eaten. The secret, I believe, is the chili. In eastern North Carolina, hotdogs are always served with chili. The recipe that I'm sharing is a (slightly altered) rip-off from a Wilson lady named Mabel Morgan. Mable owned the Starlight Drive-In Theater when I was a very young girl. The chili is supposed to stain your hotdog bun with grease. That's what makes it so yummy. Wilsonians have very strong constitutions. If you prefer, you can use burger meat with a lower fat content. It won't be the exact same, but it'll be pretty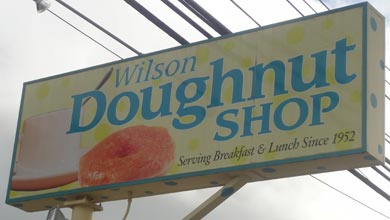 close. The Wilson Doughnut Shop is hidden off of a busy street and has been around for as long as I can remember. Doughnuts and honey buns were my favorite treats when I was younger – until one of my high school friends turned me on to tenderloin and cheese biscuits. To be perfectly honest, back in the day, I had no idea that tenderloin meant pork. I didn't know much about food at all. I did, however, know what delicious was. I think the secret ingredient in those biscuits is the hoop cheese. Hoop cheese is made only from milk, where the whey has been totally pressed out. Hoop cheese is sometimes hard to find due to the difficulty of the manufacturing process. I've finally found a source in Beaufort (Publix) to satisfy my cravings. At home, the biscuits are homemade and the tenderloin is breaded and deep-fried. I don't fry. So, I had to come up with a suitable alternative. I'm very happy with the results. Both recipes are simple, delicious and offer a small taste of my food beginnings. I hope you'll enjoy them.


There's no place like home.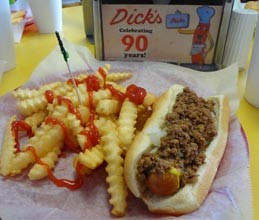 Wilson NC Hot Dog Chili
2 cups water
1¼ pounds ground beef (or ground round)
1 large onion, finely chopped
1 (6-ounce) can tomato paste
½ cup ketchup
1 tablespoon chili powder
2 teaspoons worcestershire sauce
1 teaspoon cider vinegar
1 teaspoon salt
¼ teaspoon black pepper

Place water, beef and onion in a Dutch oven over high heat. Bring the water to a boil. Reduce heat to medium and stir to break up meat. Add the tomato paste, ketchup, chili powder, worcestershire sauce, cider vinegar, salt and pepper. Stir well until the tomato paste and ketchup are dissolved and the meat is broken up. Cook, stirring often, for 45 minutes or until the sauce reduces and the chili begins to thicken. Makes about 1 quart.
Tenderloin and Cheese Biscuits
1 whole pork tenderloin
2 cups buttermilk    
1 (5-ounce) package extra-crispy shake 'n bake
1 (16-ounce) container refrigerated biscuits
Hoop cheese

Marinate the pork tenderloin in buttermilk for a least 8 hours. Preheat oven to 350 degrees. Cut the tenderloin into 6 equal pieces. Pound each piece to flatten slightly and return to buttermilk. Pour both pouches of shake 'n bake into a flat container. Shake excess buttermilk off tenderloin pieces and dip each piece into the shake 'n bake, coating well on both sides. Place tenderloins on a baking rack, sprayed with cooking spray, on a foil-lined baking sheet. Bake for 35 to 40 minutes or until tenderloins are golden brown and cooked through. Before removing from oven, place a thick slice of hoop cheese on each piece of tenderloin and allow the cheese to melt for 2 to 3 minutes. In the meantime, bake biscuits according to package directions. Split hot biscuits and place a cheese-topped tenderloin between the layers. Serve hot. Serves 6.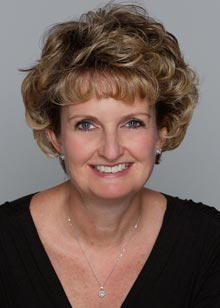 The writer owns Catering by Debbi Covington and is the author of two cookbooks, Gold Medal Winner of the Benjamin Franklin Award, Celebrate Everything! and Dining Under the Carolina Moon.  Debbi's website address is www.cateringbydebbicovington.com. She may be reached at 525-0350 or by email at dbc@cateringbydebbicovington.com.