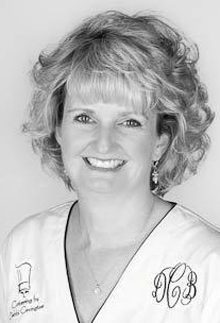 It's beginning to look a lot like Christmas! How can you tell? Christmas trees are popping up everywhere! This year, why don't you invite the gang over for a Tree Trimming Party?! It's a great way to kick off the holiday season! An added bonus is that when guests attend your party they expect to find a house that's not quite ready for Christmas and you get a bunch of decorating help! Before your guests arrive, you should have purchased your tree and set it up in the stand. Light a fire in your fireplace and play Christmas music in the background.
If you have a piano, place Christmas sheet music on it in case any of your guests feel inspired to play. Serve your food buffet-style, since this will be an active party with your guests moving around decorating and admiring your tree.  The party can be held any time of day and you have many menu options. The simplest choice is to have plates of cookies and sweets with festive holiday drinks to accompany them. You can do this on a weekend afternoon from 2:00–5:00 p.m., or invite guests to come after dinner from 7:00-10:00 p.m. Indicate on your invitations that cookies and drinks will be served so that your guests don't arrive expecting more substantial food.  My favorite party idea is to offer a cocktail buffet of hearty appetizers that can be served from 6:00-9:00 p.m. Or, to keep the mood very casual, arrange a large crockpot of chili on your buffet table, and serve it with sour cream, chopped onions, grated cheese, chopped cilantro, tortilla chips and salsa. Happy decorating!  p.s. If you're looking for a little tree-trimming inspiration, please join Friends of Caroline Hospice at the Festival of Trees. Christmas trees may be viewed from Tuesday, December 6 through Saturday, December 10.  I'll be there Tuesday through Friday serving lunch a la carte from 11:30 until 1:00 p.m. Bring a friend and join us!
Sausage and Sauerkraut Savories
1 (16-ounce) package pork sausage
½ cup chopped onion
1 (16-ounce) jar sauerkraut, drained and chopped
4 tablespoons dry bread crumbs
1 (8-ounce) package cream cheese, softened
4 tablespoons chopped fresh parsley
2 teaspoons Dijon mustard
½ teaspoon garlic salt
1 teaspoon black pepper
4 eggs, beaten
½ cup milk
All-purpose flour
Dry bread crumbs
Vegetable oil, for frying
Brown sausage and onion in a skillet.  Drain off fat.  Add sauerkraut and 4 tablespoons bread crumbs to mixture; mix thoroughly.  In a medium mixing bowl, combine cream cheese, parsley, mustard, garlic salt, and pepper.  Add sausage mixture; mix well.  Refrigerate, covered, 1 hour.  Shape chilled mixture into 3/4-inch balls.  In a small mixing bowl, combine eggs and milk; mix well.  Roll sausage balls in flour to coat; dip in egg mixture, then roll in dry bread crumbs to coat.  Heat oil to 400 degrees in a deep-fat fryer.  Add sausage balls to hot oil in batches; cook until brown.  Drain on paper towels.  Serve warm. Serves 8 to 10.
Dilled Cream Cheese in Pastry
1 (4-ounce) can refrigerated crescent dinner rolls
½ teaspoons dried whole dill weed
1 (8-ounce) package cream cheese
1 egg yolk, beaten
Fresh dill weed sprigs to garnish
Unroll dough on a lightly floured surface; press seams together to form a 12×4-inch rectangle.  Sprinkle and gently press minced dill weed onto top of cream cheese.  Place cream cheese, dill weed side down, in center of dough; bring up sides of dough snugly around cheese, pinching to seal.  Place seam side down on a lightly greased baking sheet.  Brush with egg yolk.  Bake at 350 degrees for 20 to 22 minutes.  Garnish with fresh dill weed.  Serve warm with crackers. Serves 8 to 10.
Salmon Mousse
1 (.25-ounce) package unflavored gelatin
¼ cup water
1 (10.75-ounce) can condensed tomato soup, undiluted
1 (8-ounce) package cream cheese
1 cup mayonnaise
1 (7½-ounce) can drained and flaked red salmon
½ cup finely chopped onion
½ cup finely chopped celery
Soften the gelatin in the water. Dissolve over hot water stirring constantly.  Over low heat, beat together the soup and cream cheese until smooth and hot.  Off heat, stir in the gelatin.  Cool.  Thoroughly stir in the remaining ingredients.  Turn into a 4 to 5 cup mold that has been sprayed with vegetable spray.  Chill until firm.  Unmold and serve with assorted crackers.  Serves 10-12.
Meatball Merriment
1 pound ground beef
1 medium onion, chopped (½ cup)
1 egg
1/3 cup dry bread crumbs
¼ cup milk
¼ teaspoon salt
1/8 teaspoon pepper
1 (12 ounce) jar salsa
2 medium green onions, thinly sliced
Preheat oven to 400 degrees.  Mix first 7 ingredients. Shape into thirty 1-inch balls.  Place in a lightly greased 9x13x2-inch baking pan.  Bake, uncovered, about 15 minutes or until no longer pink in center.  Place salsa and meatballs in 2-quart saucepan.  Heat to boiling, stirring occasionally; reduce heat.  Cover and simmer about 15 minutes or until salsa and meatballs are hot.  Sprinkle with green onions.  Serve hot with wooden toothpicks.  Makes 30 appetizers.
Savory Chicken Cheesecake
2 (8 ounce) packages cream cheese, softened
1 (8 ounce) container sour cream and onion dip
1 tablespoon all-purpose flour
1-1/2 teaspoons dried dill weed
3 eggs
1 cup finely chopped cooked chicken
½ cup whole berry cranberry sauce
2 tablespoons chopped walnuts, toasted
Assorted crackers
Preheat oven to 350 degrees. Lightly grease 8×3-inch springform pan. Beat cream cheese in large bowl with electric mixer on medium speed until fluffy. Beat in dip, flour and dill weed. Beat in eggs, one at a time. Fold in chicken. Spread evenly into prepared pan. Bake for 40 minutes or until edge is golden brown and center is firm. Cool 15 minutes. Run metal spatula along side of cheesecake to loosen. Remove side of pan. Cover tightly and chill for at least 4 hours. Spoon cranberry sauce onto center of cheesecake. Sprinkle with walnuts. To serve, cut into wedges. Serve with crackers. Serves 24.
Southwestern Spinach Dip
2 (10-ounce) packages frozen, chopped spinach, thawed
2 (8-ounce) packages cream cheese, softened
2 cups (8 ounces) shredded Monterey Jack cheese
1 cup (4 ounces) freshly grated Parmesan cheese
1 small onion, chopped
2 (10-ounce) cans diced tomatoes and green chiles, drained
2 teaspoons ground cumin
2 teaspoons chili powder
1 teaspoon garlic powder
Drain spinach; press between layers of paper towels to remove excess moisture.  Combine spinach, cream cheese, and remaining ingredients, stirring well.  Spoon mixture into a greased 2 1/2-quart baking dish.  Bake, uncovered, at 350 degrees for 30 minutes or until bubbly.  Serve with melba toast rounds or tortilla chips. Serves 12 to 15.
Snowballs
1 cup butter, softened
½ cup powdered sugar
1 teaspoon vanilla
2-1/4 cups all-purpose flour
¾ cup finely chopped pecans
Powdered sugar
Preheat oven to 350 degrees.  Beat butter, ½ cup powdered sugar and vanilla in a large bowl with electric mixer on medium speed, or with spoon.  Stir in flour and nuts.  Shape dough into 1-inch balls. Place about 2 inches apart on lightly greased cookie sheet.  Bake 10 to 12 minutes or until set but not brown. Immediately remove from cookie sheet; roll in powdered sugar. Cool completely on wire rack. Roll in powdered sugar again.  Makes about 4 dozen cookies.
Peppermint Bark
1 (16 ounce) package almond bark, broken into pieces
24 hard peppermint candies
Cover cookie sheet with waxed paper, aluminum foil or parchment paper.
Place almond bark in 2-quart microwavable casserole dish.  Microwave, uncovered, for 2 to 3 minutes, stirring every 30 seconds, until almost melted. Stir until smooth.  Place peppermint candies in a heavy plastic bag; crush with rolling pin or bottom of a heavy saucepan. Pour crushed candies into wire strainer. Shake strainer over melted almond bark until all of the tiniest candy pieces fall into the coating; reserve the large candy pieces. Stir almond bark to mix evenly.  Spread peppermint bark evenly on cookie sheet. Sprinkle evenly with remaining candy pieces. Let stand for about an hour or until cooled and hardened. Break into pieces.  Makes about 16 candies.
Hot Buttered Rum
For the buttered-cream:
1 cup butter, softened
1 cup plus 2 tablespoons packed brown sugar
1 cup heavy whipping cream
2 cups powdered sugar
1/8 teaspoon ground cloves
1/8 teaspoon ground cinnamon
¼ teaspoon ground nutmeg
Have ready at serving time:
Rum
Boiling water
Ground nutmeg
Beat butter and brown sugar in a medium bowl with electric mixer until light and fluffy.  Beat in whipping cream and powdered sugar alternately on low speed until smooth. Stir in cloves, cinnamon and nutmeg.  Use immediately or freeze for up to 1 month.  For each serving, place 2 tablespoons rum and 2 tablespoons buttered-cream in mugs. Stir in ½ cup boiling water. Sprinkle with nutmeg. Serves 24.
The writer owns Catering by Debbi Covington and is the author of the cookbook, Dining Under the Carolina Moon. Debbi's website address is www.cateringbydebbicovington.com. She may be reached at 525-0350 or by email at debbic@cateringbydebbicovington.com.