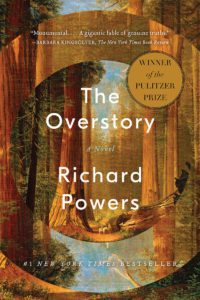 The Friends of the Beaufort Library are back at it with their popular 8-week annual Books Sandwiched In series, featuring book talks by local personalities to provoke interest in books both fiction and non-fiction. The programs are held on Mondays from noon to 1:00 pm through March 8th.
This year the programs is being hosted on the popular videoconference program, Zoom.
Instructions for how to access the presentations is on the Friends' website: FriendsOfTheBeaufortLibrary.com.
The meeting ID is the zip codes for Beaufort and Lady's Island – 2990229907.
The password is books!which is all lower case and includes the exclamation point.
The question-and-answer period at the end of each presentation is handled on Zoom via the Chat feature.
Marilyn Harcharik, long-time organizer of the program, says: "I am enthusiastic about the line-up with the blend of great books, local authors and well-known presenters."
The 2021 series began on January 11thwith A Sea Island Ladyby Francis Griswold presented by Cynthia Jenkins, head of the Historic Beaufort Foundation, with an introduction by Larry Rowland.
The 2021 Series continues as follows:
January 25 – The Overstory by Richard Powers presented by Juliana Smith from the Coastal Conservation League.
February 1 – Below the Radar written and presented by Dana Ridenour, a former FBI agent.
February 8 – Solo in Salento a memoir written and presented by Donna Keel Armer.
February 15 – If You Can Keep It: The Forgotten Promise of American Liberty by Eric Metaxas, presented by Bishop Alden Hathaway.
February 22 – Eliza Lucas Pinckney Colonial Plantation: Manager and Mother of American Patriots, a historical novel written and presented by Margaret F. Pickett.
 March 1 – The Splendid and the Vile by Erik Larson presented by motivational speaker Hugh Gouldthorpe about the leadership style of Winston Churchill.
March 8 – The Immortal Life of Henrietta Lacks by Rebecca Skloot presented by Dr. Faith Polkey.
You can learn about each week's book and presenter by visiting the Friends website several days prior to the event.
For anyone with questions about connecting through ZOOM or the program itself, just email us at BookSandwichSC@gmail.com.