Between 1977 and 1985, photographer Jeanne Moutoussamy-Ashe made several trips to the barrier islands off the coast of South Carolina.
The resulting work, Daufuskie Island, is a collection of 80 silver-gelatin black and white images that will be on display on Hilton Head Island, SC at the Coastal Discovery Museum at Honey Horn from November 14, 2008 until February 28, 2009.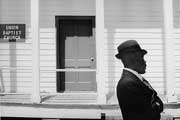 When Moutoussamy-Ashe first traveled to Daufuskie, roughly eighty permanent African American residents lived on the island in fewer than fifty homes. Many of the people still spoke their native Gullah language. The island had only one store, a two-room school, a nursery, and one active church. Even as she was photographing the community, it was expected that Daufuskie would soon be transformed into a coastal resort like neighboring Hilton Head, altering forever the unique island culture that survived largely unchanged for the preceding half-century.
Moutoussamy-Ashe's photographs show family gatherings, crabbing and fishing, children at play, spiritual life, and the toils of everyday existence. With the utmost respect for her notoriously shy subjects, she captures a powerful vision of their rough-hewn but rewarding life independent from many of the modern conveniences of the time. Jeanne Moutoussamy-Ashe's photographs document what daily life was like for the last generation of inhabitants to occupy the land prior to the onset of tourist developments. In the thirty years since Moutoussamy-Ashe was welcomed into and allowed to photograph the community on Daufuskie, much has changed. Her photographs, which would be impossible to recreate today, are a lasting testament to a unique American community.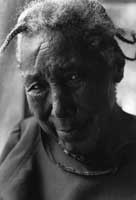 In 1982 she toured a more limited exhibit of Daufuskie images in conjunction with the release of her original book. Upon reissuing the 25th Anniversary edition Daufuskie Island: Photographs by Jeanne Moutoussamy-Ashe, the artist decided to put together this new, expanded exhibition as well. It was previously on display at the Leica Gallery in New York City. The 25th Anniversary edition of Daufuskie Island will be available for purchase at the Coastal Discovery Museum. In addition, limited edition and signed gelatin prints of the images are for sale.
"These photographs present a valuable picture of a culture that is rapidly vanishing. Paradoxically they also exist as a record of Daufuskie's existence, hence its preservation."—Deborah Willis, from the preface of the 25 Anniversary edition of Daufuskie Island: Photographs by Jeanne Moutoussamy-Ashe
About the exhibit: The exhibit's Grand Opening will be held from 5-7 p.m. on Friday, November 14th. A book signing will be held that evening beginning at 6:30.
This exhibit is sponsored, in part, by The Bargain Box, Accommodations Tax funds from Hilton Head Island and Beaufort County and The Humanities Council-SC, a state program of the National Endowment for the Humanities; inspiring, engaging and enriching South Carolinians with programs on literature, history, culture and heritage. Hilton Head Regional Healthcare is the sponsor of the Museum's Temporary Gallery Space.
The Coastal Discovery Museum is open from 9 a.m. until 4:30 p.m. Monday through Saturday and from 11 a.m. until 3 p.m. on Sundays. For additional information, please contact the Coastal Discovery Museum at 843-689-6767 or www.coastaldiscovery.org