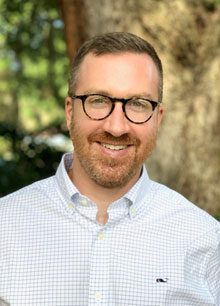 USCB Center for the Arts is stepping outside with a new series called Conversations on the Lawn. 'Conversations' will begin on Thursday, October 1 from 6 pm to 7 pm, and will feature local author Ryan Copeland and his good friend Ian Leslie. Copeland's new book Waking up Dead showcases his unique perspective as the son of Beaufort County's former coroner and funeral director.
  Writing about everything from pulling a hearse into oncoming traffic to riding along unwillingly to the scene of a death investigation, Copeland has created a collection of stories that are funny, pensive, dark and charming. His way with words and wit combine for a truly entertaining and memorable read.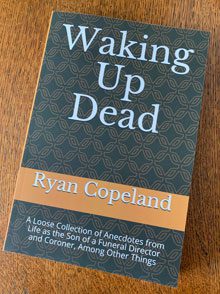 When lifelong friend Ian Leslie was asked if he would join in the conversation, he responded, "I would love to make Ryan feel as uncomfortable as possible! Seriously, it would be an honor."
Bring your lawn chair, wear your mask and social distance for a delightful and fun conversation. Nevermore Books will be on hand for book purchases, and Ryan will be signing books following the event.
The series is free and open to the public. Is case of inclement weather, the event will be postponed. Save the date for out next conversation with Dr. Nijmah Thomas and Arnette and Kwaku Adobili about their book's African Folk Tales and Lifeline.
About the Author of Waking up Dead:
Ryan Copeland, a Beaufort native, is a librarian and regular columnist with the Beaufort Gazette and Island Packet since 2014. In addition to his column, he is the author of The Beauty of Beaufort and Hilton Head Island: Discover the Treasures of One of America's Most Cherished Townsand a contributor to Along Southern Roads. He lives in Beaufort with his wife, Leigh and their sons Lukas and Reames.