Books Sandwiched In is a feast for the mind.
For the 23rd season, The Friends of the Beaufort County Library have lined up a varied list of reviewers and literary publications to highlight the 2010 Books Sandwiched In program, which kicks off Jan. 11.
The program is held at the Sea Island Presbyterian Church on S.C. 170 on Lady's Island, starting at 1 p.m.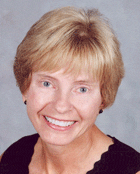 Marilyn Harcharik will be the first review of this season's offering, with a review of "White Tiger," a comic debut novel by Aravind Adiga.
A Man Booker winner in 2008, the structure of the novel as well as the language and voice are appealing and unique for a plot, which centers on a chauffeur who murders his employer, justifying his crime as the act of a "social entrepreneur."
Harcharik has lived in Beaufort County since 1987 and has been active in a variety of organizations including the Friends of the Library, two local book clubs and the Low Country Women Writers Group.
Sallie Stone will review Paul Tough's controversial new book on early education, "Whatever It Takes" Jan. 18.
What would it take – that was the question Geoffrey Canada found himself asking a decade ago. What would it take to change the lives of poor children? The question led him to create the Harlem Children's Zone, a 97-block laboratory in central Harlem where he is testing new and sometimes controversial ideas about poverty in America.
His conclusion: if you want poor kids to be able to compete with their middle-class peers, you need to change everything in their lives — their schools, their neighborhoods, even the child-rearing practices of their parents.
A native of Ohio, Stone has lived in Beaufort County for six years. Currently she is a consultant at The Blood Alliance and previously worked as director of development for the Boys & Girls Club of Bluffton. She belongs to the Low Country Institute, Beaufort County Open Land Trust and Historic Beaufort Foundation.
Beaufort Memorial Hospital's CEO Rick Toomey will review Malcolm Galdwell's "Outliers – The Story of Success" on Jan. 25.
While the more traditional story of extremely successful people focuses on intelligence and ambition, "Outliers" presents the story of success as being more complex, that factors such as family heritage, birthplace and even the birth date can be possible determinants of successful people.
Toomey moved to Beaufort in 2007. A native of Greenville, SC, he holds degrees in hospital administration from Duke University. He enjoys golf, traveling, scuba diving and reading and climbed Mt. Kilimanjaro with his eldest stepdaughter in 2007.
Joseph Foutch of Dataw will be the reviewer on Feb. 1, tackling Kevin Phillips' "American Theocracy: The Peril and Politics of Radical Religion, Oil and Borrowed Money in the 21st Century."
Phillips contends the United States today is in peril of losing its economic and political leadership in the world as a result of the interaction of three major forces – foreign oil dependence, radical religion and, you guessed it, borrowed money.
Foutch moved to Dataw ten years ago from Ann Arbor, MI. When he's not enjoying a golf game, he has served as a director and treasurer of the Arts Council of Beaufort County, with the United Way of the Lowcountry and as a director for the Dataw Island Club.
Whale Branch Elementary School principal Don D. Doggett review Derrick A. Bell, Jr.'s "Ethical Ambition: Living a Life of Meaning and Worth" on Feb. 8.
Bell's book is considered "food for the soul and mind," a meditation on living a successful and ethical life. Doggett says he chose this book for its "applications to our daily lives and to the very work that I do as an educator working with at-risk populations."
Sherry Hirsch presents Richard North Patterson's "Exile" on Feb. 15
An intricate tale of betrayal and deception, the book is also a moving love story and fascinating journey into the lethal politics of the Middle East. The book balances the ideologies and realities of the Middle East and leaves the reader with a better understanding of the history as well as the complexities of the region.
Maestro Fred Devyatkin of the Beaufort Chamber Orchestra will present Alexander Dumas' "The Three Musketeers" on Feb. 22.
This classic, swashbuckling novel recounts the adventures of the young man d'Artagnan after he leaves home to become a guard with the French musketeers.
Devyatkin is a native New Yorker who came to the Lowcountry in 1992. He became the music director of the Beaufort Chamber Orchestra, at that time a community orchestra of about fifteen members with a schedule of three concerts. Today the orchestra entertains hundreds throughout the region with eight concerts a season performed by fifty professional and semi-professional musicians.
Kathy Roth-Douquet gives the final presentation of the season on March 1 and it happens to be a book she co-authored.
"AWOL: The Unexcused Absence of America's Upper Classes from Military Service and How it Hurt Our Country" was written by Roth-Douqet and Frank Schaeffer and published by Collins Books in 2006.
Roth-Douquet is a non-profit executive, author, commentator, strategist and attorney who has lived on Parris Island for the past two years.
Originally from Cleveland, Ohio, she got her law degree from the University of San Diego and is the founder and president of Blue Star Families where she serves as a spokesperson for military families.
She formerly worked in the Clinton White House and with the Revlon Foundation. She writes social commentary specializing on issues of military service and citizenship
For more information about the program, contact 470-6522.