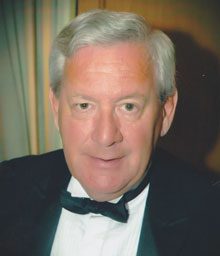 The Charleston Opera production of the Puccini masterwork La Bohème will come to the Sonesta Resort on Hilton Head Island on January 21st and 22nd, 2017.

            Bringing an opera to the stage involves dozens – maybe hundreds – of talented, committed people, but one Hilton Head man is at the heart of this production, coordinating all the moving parts from start to finish. I recently had the pleasure of interviewing that extraordinary man, producer/presenter Martin McFie.
Margaret Evans:Martin, you've taken on the enormous, multi-headed task of producing Puccini's grand opera 'La Boheme' here in the town where you live. You've been involved in everything from national auditions to costumes to rehearsals to financing to marketing and beyond. I just have to ask: What possessed you?!
Martin McFie: I said it out loud one day at breakfast with friends – "I want to bring the opera to the Lowcountry" – and then I had to do it. It was only a thought, but thoughts go far.
ME: 'La Boheme' is my favorite opera, and arguably the world's favorite opera. Why do you think it's so beloved? What's so special about 'La Boheme'?
MF: 'La Boheme' is a story about friends, a passionate love story, a story of love found then lost, then found again only to be dashed by tragedy. The emotion is intense, the familiar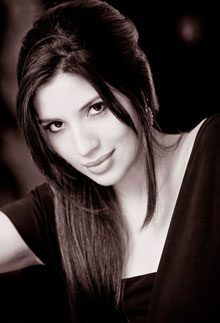 music has been used over and again, the physical effort by the singers is enormous. The first act is the biggest sing there is, the soaring arias are unsurpassed. Rodolfo reaches up to an impossible top C and holds it as the orchestra rolls up under him to a crash and crescendo like God's own thunder.
ME: How would you entice people who think they "don't get opera" to give 'La Boheme' a try?
MF:Why did Julia Roberts cry at the opera in the film Pretty Woman? Dress up and come to the opera to find out. It's not sadness or tragedy; she cried for the sheer beauty and humanity of the opera.
ME: I saw the Sydney Opera Company perform 'La Boheme' in Savannah many years ago. They set it in the 1950s, and it was marvelous! Simply unforgettable. Do you remember a favorite production of 'La Boheme' from your opera-going past?
MF: It was Prague, one of the great opera houses. It was Communist and inexpensive then, I ordered a car and took a box right on the stage with a bottle of local champagne for company. I wore a tuxedo, I may have been the only penguin in town. At the end, Mimi looked 20 feet across the stage into my soul. You never forget the life experience of the grand opera. Not ever. The proof is that you yourself still remember your Boheme.
ME: You're a well-known jazz aficionado, and have even written a book about The Jazz Corner. How does opera compare to jazz? Or does it?
MF: Unlike jazz, with its free form variations on a head or tune, the opera was manufactured to classical guidelines. Greek tragedy plays with the characters' hidden flaws, they sing speak narration, the melodies of the arias and the orchestra all come together in what is recognized as the most complicated of all the performing arts. For weeks. Almost 100 professional musicians and singers, chorus, coaches and costumiers, hair and make up, lighting and sets, translators and projectionists all work to weave a magical make believe world of drama, love, friendship and terrible tragedy. Jazz is essential America . . . the opera is life itself.
Special 'Opera by the Ocean' weekend packages are available, along with single tickets. All are on sale now at the Sonesta reception desk (843-842-2400) and at www.theCharlestonOpera.com
Above:
La Boheme producer/presenter Martin McFie of Hilton Head
Maria Antunez will sing the role of 'Mimi.' A native of Uruguay, Antunez has sung with Placido Domingo, among other stars of the opera.