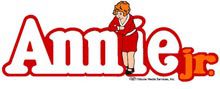 If you are between the ages of 6 and 18, Beaufort Children's Theatre needs YOU! Auditions for "Annie, Jr." have been set for Tuesday, September 11 and Wednesday, September 12, at USCB Center for the Arts . (See specific ages and times below).
Leapin' Lizards!
The popular comic strip heroine takes center stage in one of the world's best-loved musicals.
With equal measures of pluck and positivity, little orphan ANNIE charms everyone's hearts, despite a next-to-nothing start in 1930s New York City. She is determined to find her parents, who abandoned her years ago on the doorstep of a New York City Orphanage run by the cruel, embittered Miss Hannigan.
With the help of the other girls in the Orphanage, ANNIE escapes to the wondrous and magical world of NYC. In adventure after fun-filled adventure, ANNIE foils Miss Hannigan's evil machinations and befriends President Franklin Delano Roosevelt. She finds a new home and family in billionaire Oliver Warbucks, his personal secretary Grace Farrell, and a lovable mutt named Sandy.
"Annie, Jr." production credits include: Music by Charles Strouse, Lyrics by  Martin Charnin, Book by Thomas Meehan. Based on Little Orphan Annie by permission of The Media Tribune Services, Inc.
Production dates for "Annie, Jr." have been set for November 16 – 18h at the Center for the Arts . If you are interested in auditioning please arrive 15 minutes prior to the audition time to complete the registration information. Please bring a non-returnable recent photograph of the person auditioning. No experience is required, only a positive attitude.
specific audition dates and times:
September 11: 5:15 – 6:30 PM Ages 6-9; 6:30 – 8:00 PM Ages 10-12
September12: 5:15 – 6:30 PM Ages 13-18; Call Backs 6:30 – 8:00 PM