"A natural pick for book clubs―there is plenty to discuss in this thought-provoking, moving story of forgiveness, unexpected connection, and the myriad ways people protect those they love."―Booklist
The nonprofit Pat Conroy Literary Center will host an evening with novelist Terah Shelton Harris, author of One Summer in Savannah, on Friday, October 6, at 5:00 p.m., at the Conroy Center (601 Bladen St.). Books will be available for sale and signing in partnership with Beaufort Bookstore. Please register in advance at 843-379-7025.
About One Summer in Savannah
It's been eight years since Sara Lancaster left her home in Savannah, Georgia. Eight years since her daughter,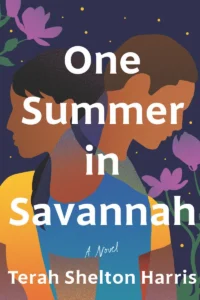 Alana, came into this world, following a terrifying sexual assault that left deep emotional wounds Sara would do anything to forget. But when Sara's father falls ill, she's forced to return home and face the ghosts of her past.
While caring for her father and running his bookstore, Sara is desperate to protect her curious, outgoing, genius daughter from the Wylers, the family of the man who assaulted her. Sara thinks she can succeed―her attacker is in prison, his identical twin brother, Jacob, left town years ago, and their mother are all unaware Alana exists. But she soon learns that Jacob has also just returned to Savannah to piece together the fragments of his once-great family. And when their two worlds collide―with the type of force Sara explores in her poetry and Jacob in his astrophysics―they are drawn together in unexpected ways.
Terah Shelton Harris is a collection development librarian based in Alabama and a freelance writer. She has been published in Women's Health, Natural Solutions, Every Day with Rachael Ray, Backpacker, Draft, and Women's Adventure. One Summer in Savannah is her first novel.
Learn more about the nonprofit Pat Conroy Literary Center at www.patconroyliterarycenter.org.