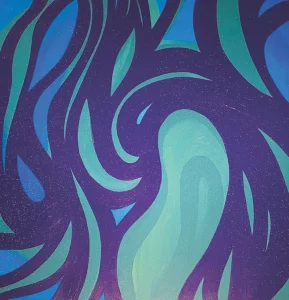 "Abstract View" an exhibit of work by local teenage artist Ellie Hicks, will be on display at Island Recreation Center July 29 – September 1, 2023.
"The art show is a great opportunity for the young artist to display her talent to the community. Visitors can admire the artwork and learn more about the artist's inspiration and creative process," says Richard Grant, currator for the exhibits at Island Recreation Center. "The show is a testament to the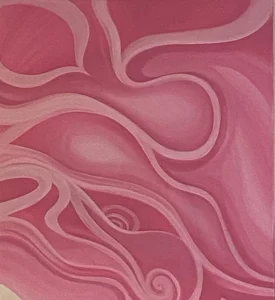 importance of supporting young artists and celebrating the arts in our community. If you're in the area, be sure to check out the exhibit and show your support for this talented teen artist."
Hicks credits her family members, who are artist's themselves, for inspiring and encouraging her to become a fine artist. "My mom used to make jewelry, my dad plays guitar and skates, and my older cousin taught me how to paint," she says. "Thanks to her, I discovered my passion for painting in a more abstract manner, which heavily influenced my current style. "
Hilton Head Island Recreation Center is located at 20 Wilburn Road, Hilton Head Island.