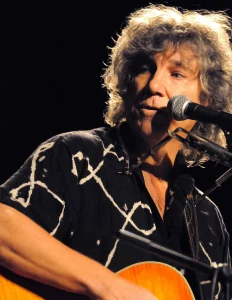 Rod MacDonald will perform at Music on Malphrus, 110 Malphrus Road, in Bluffton, SC, on Saturday, June 10, at 7:00 pm.  General Admission is $25.  Doors open at 6:15 pm.
Rod MacDonald rose to prominence in NYC's Greenwich Village in the 1980s, where he headlined Village clubs and co-founded the Greenwich Village Folk Festival. A recording and touring artist since 1983, he has performed in The Philadelphia, Winnipeg, Florida, Kerrville, South Florida, Port Fairy (Australia), Trowbridge (UK), Friuli (Italy) Folk festivals. With 11 cds and 100 performances annually throughout North America and Europe, he continues to dazzle audiences with his passionate singing and thought-provoking writing. His songs have been recorded by Shawn Colvin, Jonathan Edwards, Dave Van Ronk, Happy Traum, David Rowe, Four Bitchin' Babes, Garnet Rogers, Joe Jencks, and many other singers. His latest cd, Later That Night, reached #3 nationally on the Roots Music Folk charts in February 2015, with the song "Raven" at #1.
MacDonald has appeared on stage with fellow artists, including Pete Seeger, Peter Yarrow, Odetta, Tom Paxton, the Violent Femmes, Suzanne Vega, Shawn Colvin, Dave Van Ronk, Emmylou Harris, Richie Havens, Ani DiFranco, Tom Chapin, Jack Hardy and David Massengill. He has performed at festivals in Philadelphia, Winnipeg, Florida, South Florida, Riverhawk, Boston, Kerrville, Greenwich Village, Falcon Ridge, New Bedford Summerfest, Port Fairy (Australia) and Trowbridge (UK), and on the radio program Mountain Stage. He was reportedly the first American singer to tour the newly independent Czech Republic in 1991, and has made 40 tours in Europe since 1985, nearly all of them with NYC bassist Mark Dann.
 For more information about Music on Malphrus, call 843-837-3330 or visit www.uulowcountry.org