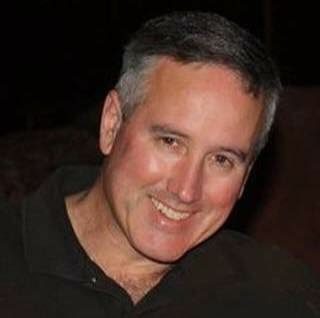 The 2018 Short Story America Festival and Conference is scheduled for the weekend of September 28-30 in downtown Beaufort. This fifth celebration of short fiction will feature top presenting authors like John Engell (San Francisco, CA), Niles Reddick (University of Memphis), Marjorie Brody (San Antonio, TX), Gregg Cusick (Durham, NC), Nancy Allen (Dallas, TX), John Newlin (Wilmington, DE), James Goertel (Rochester, NY), Ray Morrison (Winston-Salem, NC), and Beaufort-based author and editor Tim Johnston (left).
Numerous other short-story authors in the Short Story America series will also give readings and book signings, and the weekend will also mark the launch of Volume Six of the Short Story America anthology series of short stories by today's authors. 
The weekend will begin with a catered reception for authors and readers, on Friday, September 28th from 5 to 9 pm at the historic Lewis Reeve Sams House at 601 Bay Street. The conference will continue all day on Saturday at the Old Bay Marketplace Loft downtown, with presentations on the subject of short fiction by visiting authors, readings by authors, and book signings by visiting and local writers. On Sunday, readings and discussions will continue. If you are an avid reader, or a new, emerging, or established writer, you will love this weekend celebration of the great original American literary art form: the short story. Please help Beaufort to continue to grow as a destination and home for modern literature. Passes to the entire weekend are just $45. Visit www.shortstoryamerica.com to purchase your pass, which will be waiting for you at the event. 
Short Story America is grateful to our lead sponsor, The Beaufort Inn, which has been a strong supporter of the literary arts since the inception of Short Story America since SSA's founding in 2010.