"We started this recording last summer at a studio on Hilton Head called The Sound," says Vic Varner. "We laid down 27 tracks hoping for five good ones, instead we got lucky and have ten."
Varner and his band V will officially launch their new CD at the Jazz Corner on Hilton Head on August 7th and 8th.
Along with Varner on vocals and guitar, V features Robert Moring on percussion, Bill Aycock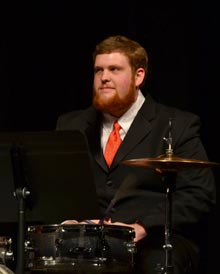 on piano, Thom Chambers on saxophone, George Sheck on bass, and David Heywood on flute.
Based in Beaufort, the band is well known and loved by local jazz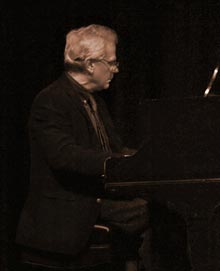 fans, including Donna Kirkpatrick, who designed the CD cover. "Vic has the sexiest Bossa voice I have ever heard and George wraps himself around that bass like there is no tomorrow," says Donna, who makes it to Saltus most every Sunday night, when the band has a regular gig there.
"Saltus has been a great venue for us," says Varner. "We're very appreciative to find steady gigs in our hometown. Thom Chambers and I are doing a duo at Maggie's Pub and Eatery on Fridays – that's turned into a real "Cheers" scene . . . a neighborhood bar, if you will. Occasionally, Wined It Up will have us play, too. Beaufort supports many fine local musicians."
V is known, among other things, for its sophisticated forays into the bossa nova music of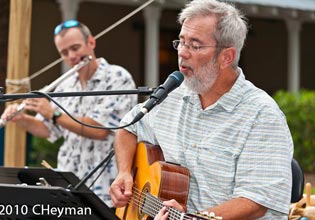 Brazilian songwriter Antonio Carlos (Tom) Jobim. "Most people know him for 'Girl From Ipanema,' but he has so many other great tunes . . . We play a lot for 'dinner' so that lighter repertoire works for us. We also like Stevie Wonder . . . just worked up a rendition of "I Wish." It's also fun to take an unexpected tune and put it into our bossa nova style . . . Beatles, Rolling Stones, etc."
Varner says the new CD is about half Jobim, with a mix of other styles. "We cover Dizzy Gillespie's 'A Night In Tunisia.' That one is challenging and so much fun to play with all of its twists and turns. We also included a Reggae tune called 'The Israelites' by Desmond Dekker and the Aces . . . goes way back to the 60's. Reggae before there was Reggae."
This will be V's third appearance at the Jazz Corner, and it doesn't sound like the thrill has worn off for Varner and his crew.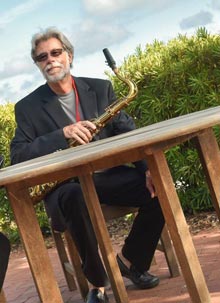 " 'Local boys' getting to play a stage where so many jazz great have played!? The Jazz Corner made Downbeat Magazine's list of 'top 100 jazz destinations in the world.' Amazing that it sits here in Beaufort County! I go there all the time as a patron. Great food and live jazz seven nights a week. We are honored to hold our CD release event at such a prestigious venue."
V will celebrate the release of their new CD at the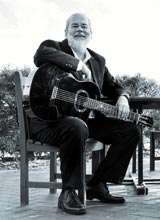 Jazz Corner on Friday and Saturday, August 7th and 8th. The CD will be available there, and at all their upcoming gigs, for $10.
For more information and to make reservations, visit www.thejazzcorner.com or call 843-842-8620. The Jazz Corner is located in The Village at Wexford C-1, Hilton Head Island.