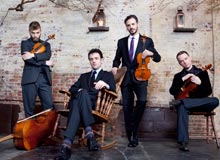 This year's series will offer works by composers from Mozart to John Novacek, and prize-winning artists like soprano Hyunah Yu and the genre-defying string quartet, Brooklyn Rider.
The University of South Carolina Beaufort Festival Series will open its 33rd season on November 6, 2011. The season will include five early Sunday evening concerts from November through April at the USCB Arts Center.   Artistic Director and cellist Edward Arron will welcome new and returning talents for musical programs that will ensure the Series' continued reputation as one of the most distinguished musical offerings in the Savannah—Hilton Head—Beaufort and Charleston area.
This season offers great variety of composers, including exquisitely crafted classical period masterworks by Mozart, Beethoven, Boccherini and Haydn and more dramatic works by Richard Strauss, Schumann, Dvorak and Prokofiev. More contemporary and less familiar composers such as Kreisler, Schickele, Novacek, and Sollima also have works on the program.
Performing these masterpieces will be internationally acclaimed artists who come to the USCB Arts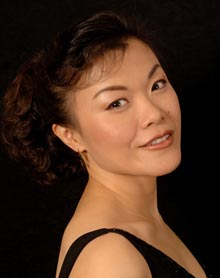 Center from major concert halls around the world, some returning and some debuting. Great favorites with the Lowcountry audience, violinists Jesse Mills, Kyung Sun Lee and Yehonatan Berick; pianists Jeewon Park, Gilles Vonsattel and Rieko Aizawa will be returning. World-renown soprano Hyunah Yu will be introduced at the December concert, and the much-in-demand Brooklyn Rider, a string quartet known for their cutting edge performances of chamber music, will bring a contemporary approach to this venerable art form in February. According to National Public Radio, they are "recreating the 300-year old form of string quartet as a vital and creative 21st-century ensemble."
The site for these performances, the Arts Center on Carteret Street, is remarkable for its superb acoustics and Steinway concert grand piano. Concert dates are November 6th, December 11th, February 19th, March 25th and April 29th. Complete program information is available at www.uscb.edu/festivalseries. Subscriptions and individual tickets can be ordered through Staci Breton at 843-208-8246/sjbreton@uscb.edu.
Except for the pleasure it generates, the USC Beaufort Chamber Music Series is not a profit-making venture. Ticket-sales cover only part of the expenses. Through the years it has depended upon the kindness and generosity of its friends: the University, local corporate advertisers, and individual donors, who become Friends of the Festival with their donations.
This year the Friends of the Festival will be holding three receptions with the artists and Friends at various levels of giving. On the eve of the March concert, Mr. and Mrs. William Lortz will host a gala at their home. Guests for this very special evening of chamber music played in an intimate setting will include all Friends at the Patron level or higher and artists Edward Arron, Jeewon Park, and Kyung Sun Lee. For information about the Friends and receptions, please call Lila Meeks at 843-522-0779.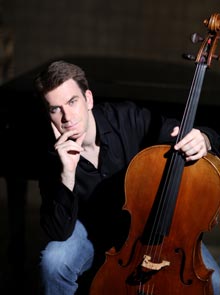 From its founding in 1979 by USCB Professor Mary Whisonant, the Festival Series has presented internationally renowned artists such as pianists Jean Yves Thibaudet and Richard Goode, violinist Joshua Bell, flautist Paula Robison, cellist Carter Bray and the Emerson, Tokyo and St. Lawrence String Quartets. For several of the early years, performances were held at area banks and churches. In 1983 with the growth of membership and the opening of the USCB Performing Arts Center, the venue was moved to the Center.   After Professor Whisonant's retirement, Beaufortonian Harriet Keyserling prevailed upon Charles Wadsworth to assume directorship and bring to Beaufort the chamber music riches he had unearthed for New York's Lincoln Center and Charleston's Spoleto.   The quality of the music and the talents of the artists have surprised and delighted audiences throughout the Whisonant and Wadsworth tenures and have continued to do so under the leadership of Edward Arron, the 2011 Series Artistic Director and Host.
Cellist Edward Arron spent two years assisting Mr. Wadsworth with the USCB Series, getting to know the Lowcountry audience and allowing the audience to enjoy his artistry and his thoughtful commentary and to appreciate his connectivity to the most significant young artists playing and composing chamber music at this time. As one of those significant young artists himself and as the Artistic Director for the Metropolitan Museum's Artists in Concert Series for the past eight seasons, he is uniquely qualified to ensure the continued standard of the Festival Series. His first two seasons as Artistic Director were highly successful, and his third promises nothing less.