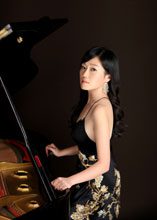 The final concert of USCB Chamber Music's 39th season takes place on Sunday, April 14, 5:00pm. It will be a riotous affair with music of salt and sea, meditation, brilliant virtuosity, sparkling colors, and one of the great crossover works of the 20th century.
Every concert needs a curtain raiser and what better way to begin than with an overture? Felix Mendelssohn wrote Hebrides Overture while vacationing in Scotland in 1829. He succeeded in painting a musical picture of his adventure; the review of the premiere referred to "the howling of the wind and roaring of the waves." It will be heard in the unusual combination of piano four-hands, violin, and cello, in an arrangement made during the composer's lifetime and with his blessing. Arvo Pärt is a deeply religious man with a near-mystical ability to create time-stopping music that resonates within listeners' psyche and transports them to states of consciousness beyond the reach of words. Spiegel Im Spiegel, for cello and piano, translates as "mirror in the mirror", referring to a state of infinity. Hypnotically slow, the music is sweet, calm, clear, and powerfully moving, as if touched by grace. "Soaring, expansive, heroic, and thrillingly virtuosic" are words that have been used to label qualities of Camille Saint-Säens Violin Sonata No 1. It has a kinship with Beethoven's sonatas in that it is laid out on a vast, even epic, scale. French color and control abound but cannot reign in the over-the-top technical demands. Saint-Saëns jokingly said that the sonata should be called"the hippogriffsonata", because only a mythical creature could play the violin part.
Following intermission, Joaquin Turina's Piano Trio No. 2 is lively, sparkling, evocative and concise. It seamlessly blends classical and romantic piano-trio traditions with the harmony, color, rhythm, and relaxed formal outlines of Spanish music. Although there are no actual folk tunes quoted, it swaggers with a particularly "Spanish" atmosphere. The concert and season conclude with a piano four-hand bang, a universally beloved work of the American century—George Gershwin's Rhapsody in Blue. Written in 1924 during the age of the flapper, Gershwin recalled: "I heard it as a sort of musical kaleidoscope of America—of our vast melting pot, of our unduplicated national pep, of our metropolitan madness." It will be brought to life by two virtuoso pianists combining saucy jazz and symphonic grandeur.
The performing artists are familiar lowcountry musical visitors. Pianist Jeewon Park (top), a frequent and beloved guest on this series, made her debut at age 12, playing the Chopin Piano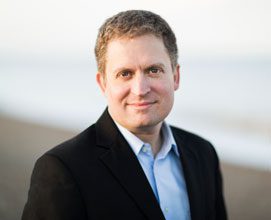 Concerto No 1. Since that time she has established an international career as recitalist, soloist with orchestra, and chamber musician. Pianist Andrew Armstrong (right) returns for his second performance of the season. He has been praised by critics for his passionate expression and dazzling technique in concerts across Asia, Europe, Latin America, Canada, and the United States, which have included an enormous repertoire of more than 50 concertos with orchestra, solo recitals, and chamber music of all types. Violinist Chee-Yun (below) had her debut performance at age 8 and proceeded to become a competition winner and regular performer with the world's foremost
orchestras. Her flawless technique, dazzling tone, and compelling artistry have made her an audience favorite on five continents. Cellist, Artistic Director, and Host Edward Arron mans the bass voice in the ensemble. He is an artist of intense expression, consummate artistry, a brilliant and highly respected chamber music collaborator, and a sought-after teacher.
Support the Arts! Get in on the fun! The concert will end with the audience revved up from the Gershwin and on its feet. Be there! There is no other way understand, or share in, the experience. Celebrate the arrival of spring with the life-renewing conversation of chamber music. Concert information and tickets, as well as information about the newly launched Endowment, are available on www.uscb.edu/chambermusicor at 843-208-8246, Monday through Friday. The USCB Center for the Arts, located at 805 Carteret Street, opens at 4:15pm on the day of the concert, Sunday, April 14.