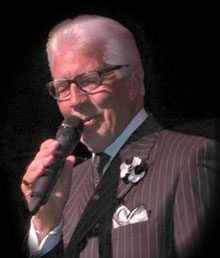 Those who love the songs of Frank Sinatra and the sound of the great big bands can get both when the 17-piece Odyssey Jazz & Swing Orchestra presents 'Sinatra & Swing'. Two shows mark this major music event – Friday evening April 20 at 7:30 pm on Lady's Island in Beaufort in the Walsh-Palmetto Hall at St. Peter's Church, and on Hilton Head at the Hilton Head Beach & Tennis Resort on Sunday afternoon, May 6 at 5:00 pm.
For both performances vocal stars Bobby Ryder and Penney Lynn Smith join the Odyssey Jazz & Swing Orchestra, in presenting some of Frank Sinatra's great hits. Also on the program are great modern big band arrangements performed by Buddy Rich, Count Basie and Stan Kenton.
Music Director Don Jemella found that there are so many great Sinatra hits, the biggest problem was deciding which to include and having to leave out many of his popular songs. Said Jemella, "Sinatra sang nearly every popular song in the Great American Song Book and we wish we could do them all! Wherever possible, we're performing the original arrangements prepared for Sinatra by Nelson Riddle, Quincy Jones and Neal Hefti." He added, "These great arrangers shaped the songs; Sinatra made them famous."
Bobby Ryder and Penney Lynn Smith will sing some of the great ones including 'You Make Me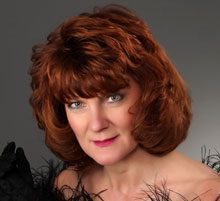 Feel So Young,' 'I've Got You Under My Skin,' Wee Small Hours,' 'They Can't Take That Away From Me,' 'Fly Me to the Moon,' 'I've Got the World On A String,' 'Too Close for Comfort' and much more.
"The only way to celebrate Sinatra and three great band leaders is with a top-level Big Band," said Jemella, "and we have the musicians and vocalists to make it happen." With a 17-piece big band comprised of some of the areas jazz greats, the program features original arrangements just as they were performed by the great big bands of the modern era. As Jemella noted, "Buddy Rich's arrangements of 'Sister Sadie,' 'More Soul' and 'Basically Blues' along with Kenton and Basie favorites 'In a Mellow Tone' 'Nice 'n Easy' and ''Warm Breeze' highlight the talent of this amazing group of musicians."
Odyssey Jazz & Swing Orchestra is a true modern Big Band and has established itself as one of the Lowcountry's finest ensembles, drawing a large and energetic following.
Tickets are $28 for adults, $24 for seniors, and are available online at www.odysseyjazz.com. Tickets are also available at Markel's Card and Gift in Bluffton, and Burke's Pharmacy on Hilton Head (cash and check only at these locations) or at the door on the night of the performance. For further information, email:info@odysseyjazz.com or call 843-671-2032.