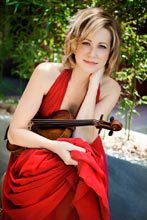 Piano Quartets will comprise the primary offerings of the March 8 Chamber Music concert at the USCB Center for the Arts. Schubert, Saint-Saens and Dvorak quartets will display the brilliant talents of composer and pianist Adam Neiman, violinist Maria Bachmann (left), violist Hsin-Yun Huang, and the USCB Festival Series host and resident cellist Edward Arron. Neiman and Bachmann, who tour and record together as two-thirds of the Trio Solisti, will also perform a serenade composed by the pianist.
                  Presently a member of the piano performance faculty at the Chicago College of
Performing Arts at Roosevelt University, in 1989 Adam Neiman made his concerto debut at age 11 in Los Angeles' Royce Hall. Clavier Magazine reported that, "Adam Neiman gave a performance that rivaled those of many artists on the concert stage today…his playing left listeners shaking their heads in disbelief." Audiences around the world have been sharing that disbelief throughout his very distinguished, prize-filled career. He has played as soloist with symphony orchestras in Europe, Asia, and across the United States. He has also received much critical acclaim for his collaboration with chamber music ensembles.
                  Maria Bachmann has also enjoyed great success, as a soloist, as the founding violinist of the Trio Solisti, as a recording artist on numerous major recording labels, and as the founding Artistic Director of the annual Telluride Musicfest in Colorado. The New York Times has hailed her as "a violinist of soul and patrician refinement . . . warmly lyrical and unexpectedly sensuous." She performs on a 1782 violin by Niccolo Gagliano.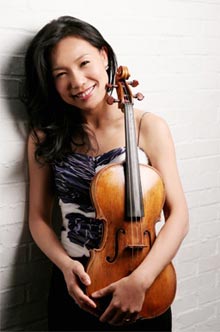 Violist Hsin-Yun Huang came to international prominence when she won the 1993 top prize at the ARD International Music Competition in Munich and the Bunkamura Orchard Hall Award.   She has been in high demand for both solo and chamber music performances throughout Asia, Europe and North America. She has performed with such luminaries as YoYo Ma, Jaime Laredo, Joshua Bell and Menahem Pressler. Currently she is a founding member of the Variation String Trio.
                  Mr. Arron will host the evening's performance and join his guests for the three quartets. To learn more about these amazing artists and to purchase tickets on-line, go to www.uscb.edu/festival series or contact Staci Breton at 843-208-8246 Monday-Friday. The Center opens at 4 pm on Sunday, March 8, and the concert begins at 5 pm.