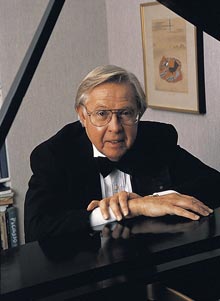 On Sunday, March 25, the USCB Festival Series concert will feature a very important guest.
Charles Wadsworth will join Artistic Director and cellist Edward Arron, pianist Jeewon Park and violinist Kyung Sun Lee for an evening of Handel, Schumann, Liszt, Dvorak and others. Mr. Wadsworth retired several years ago as artistic director of the USCB and Spoleto chamber music programs, and the March concert will mark his first return to the Beaufort Series.
At the time of his retirement, Mr. Wadsworth had been entertaining audiences by providing informative and lively introductions of artists and compositions and his own inimitable style at the piano for some sixty years. A world-class raconteur as well as musician, he is a favorite with audiences across the US and in Europe. In fact, he has been credited by some with saving the art form of chamber music from extinction. During his years as artistic director of the USCB Series, local audiences became accustomed to inventive programming and the Wadsworth magic at the keyboard. There will be many who will want to welcome him back to the Lowcountry.
The flawless technique and lyricism of Jeewon Park have also made her a favorite of Beaufort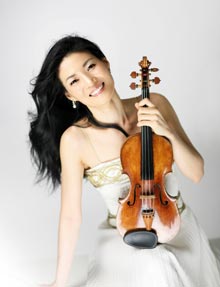 audiences. A world renowned pianist since bursting on the classical music scene with her Carnegie Hall debut at age twelve, Miss Park will play the brilliant and extraordinarily difficult "Tarantelle" by Franz Liszt as well as join Mr. Wadsworth for some pieces for four hands.
Violinist Kyung Sun Lee and cellist Edward Arron will open the program with Passacaglia for Violin and Cello by Handel and Halvorsen and will conclude the evening's offerings with Ms. Park and the intricate Dvorak Piano Trio in e minor, Opus 90. Highly acclaimed across Asia, Europe and the United States as a violinist of superb technique, Ms. Lee has won numerous international prizes and competitions and is now often called on to judge such competitions.
For further information about the artists and the Series go to www.uscb.edu/festival series. For tickets contact Staci Breton at 843-208-8246. The concert will be Sunday, March 25 at five at the USCB Center for the Arts on the Beaufort Campus.