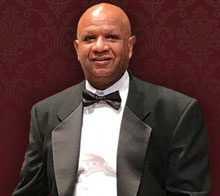 On Sunday, November 10 at 7 pm, the Sea Island Chamber Singers will present a concert at St. John's Lutheran Church, 157 Lady's Island Drive, Beaufort. The program will feature African American Spirituals. Charles D. Frost directs the choir and Gerald Anderson will accompany on piano. The concert is free to the public, but donations will be gratefully accepted. 
African American Spirituals have become popular in the concert world, beloved by both choirs and audiences alike. Frost explains that the Spiritual plays an important role in the black community: "Spirituals grew out of the slave community. They expressed the feelings and desires of the slave," he says. Often, they were used as a form of communication among the slaves, expressing joy, sadness and hope. The desire to go to Heaven is a common theme.
In addition to Spirituals, the concert will feature selections from the Gospel genre. The program will include music by Hogan, Smith, Dawson, White, Helvey, Ray and Patterson.
The Sea Island Chamber Singers is an auditioned choir made up of members from churches and the community who love to sing. They present two concerts a year. The group was formed to the sing Haydn's "Creation" as part of the 20thAnniversary of the Beaufort Symphony Orchestra in 2005. For many years, it was part of the Music Ministry at Sea Island Presbyterian Church, and has now become one of Beaufort's many cultural highlights.