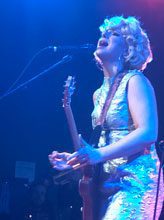 No weapon wielded by combat troops during the global conflicts of the 20th century so viscerally embodiedthe brutality of total war than the flamethrower. A sinister, sadistic tool of wanton destruction."
– Jared Keller, The National Interest
Mariah, contemplating her life at 23, asked me, "How do you know when you're in love? Romantically." I looked at the ceiling for a moment. I finally said that for me, it boils down to a few simple questions.
Is your partner your best friend and you would do anything for them? Would you rather eat cold pizza for breakfast with him/her than have tea with the queen of Metagonia? Do you find yourself melting into his eyes? Would you rather spend time with anyone else?  Finally, does he/she make you laugh? All yes's and it's a go, baby; hop on the train.
My dad was an electrical engineer and yes, Dad, I would also add an electronic feature as you might have put it. Does this person send a chill up your spine and make you want to dance? Can you feel your heart rate increase? That's how I feel about the music I love best: hard and straight blues. My phone sent me a link to a killer blues guitarist. A young woman. Startled, I tore into the next few artists that popped up.  I searched their tour schedules and quickly located three of them playing close enough nearby. Here, I believe, are the best of the best. They light up the stage, torch it, burn down the theater with their breathtaking shredding and singing. Here they are.
From Kansas City, Missouri: Samantha Fish. At 5'7 with a sleek wardrobe, she takes control of her simmering audience the second she steps onstage to join her band. Scrunched in the front row with me was Mandy, one of her best friends. Mandy and her friend Dave follow her around the country.  
Thirty year old Sam, as her fans call her, has played in front of crowds since she was 20, a ten year run for the lady who collects awards like seashells. Such as the 2018 Independent Blues Awards for Best Blues Performer and Best Guitarist in the Best of the Beat Awards.
Her songwriting skills and singing are lofting eagles on a stiff spring gust. Her guitar work is gutty, especially when she performs on one of her cigar box or kerosene can guitars and a slide. The Marilyn Monroe look and frequent barefooted jaunts don't hurt anything either. Her don't-miss songs include Gone for Good and Turn It Up. Her don't-miss-it-or you're-a dead-man live performance of Runaway is a rare public recording of mesmerized audience members when she strolls out into the crowd barefoot while still playing. 
Enter Joanne Shaw Taylor, 33, from Wednesbury, West Midlands England, about 130 miles northwest of London. With her mane of blonde hair swaying, this woman's unique alto if not tenor voice mixes one bottle of Wild Turkey with two cigars, a sheet of sandpaper, and a curtain of velvet. Taylor has collected a sack full of awards, including Best Female Vocalist at the British Blues Awards in 2010 and 2011. She also received the Songwriter of the Year award for "Same As It Never Was" from her cd Diamonds in the Dirt in 2011. Whatever you do on this earth, don't miss Beautifully Broken.
Taylor gets my Are You Kidding Me? award for her scorching lyrics, raspy dagger of a voice, and kickass guitar work. She is trained in the blues but often lets her inner rocker out with such masterpieces as Kiss the Ground Goodbye. Myreal introduction to the wide range of her skills happened last month. My son Greg arranged for us to see Ms. Taylor in Huntington, Long Island.  
She had with her, said Greg, the best drummer he had ever heard. That would be one Oliver Perry. The concert venue was cavernous. But Taylor ripped away any sense of physical distance with her searing solos and pinch me who-is-this voice. Greg got us an elegant suite to stay in and the total experience was life bending. The best birthday present ever, complete with a couple of drunken wedding guests who were looking for just one more beer at 4:00 in the morning. And who settled for me, upon whom they began a (mock?) background check. If I had laughed any harder my rotten back might have disintegrated. 
None of these flamethrowers plays hard blues guitar more intricately than Serbia's Ana Popovic. At 43 she is among the senior members of my top squad. Often wearing a gorgeous dress that appears poured on, her calm stage presence lays a silk backdrop against her astounding guitar work. This is a woman who has played head to head on stage with the great Sonny Landreth. When Greg and I saw her perform in Fall River, MA recently, she captivated. She likes to stroll on stage after a long vamp by her band. The 300 person crowd caught fire the moment she appeared, ready to rock. We had a second row table as Ana, as Greg calls her, tore the house down and set the entire block on fire with her scorching solos against a tight band. I felt 20 years old again. My skin tingled.
The train of women blues/rock leaders includes other international torchers. France's Laura Cox, 29, looks like a college sophomore psych major but plays like the dean of surging millennials. Cox is fluent on electric, slide, and base guitars. The hard rocker in her comes screaming out in Hard Blues Shot, which features dueling lead guitars and a ferocious drum line. For the more laid back listener, her version of Cheryl Crow's There Goes the Neighborhoodis a lovely trip back to the 90's.  
Beth Hart, 47, has Los Angeles written all over her. She is blues and rock's female version of Freddy Mercury. Intensely physical in her stage performances, she has writhed in the audience suggestively. (She also plays a lovely piano, cello and percussion.)  Among her accolades was a performance in front of President Obama for blues legend, Buddy Guy, at the Kennedy Center Awards. Under penalty of death by too much fun, don't miss her wrenching I'd Rather Go Blind.
Houston's Caroline Wonderland, 47,stands tall in the music world at barely five feet. Her voice, too easily compared to rock legend Janis Joplin, and vocal stylings are varied and compelling. From a straight vocal perspective, she is probably the best of this lot barring Taylor. As for audience rapport, she is stellar, and even comes prepared to play her clarinet. The kind of gal you'd like your parents to meet.  
Perhaps I'm in love, maybe just obsessed. These women light it up. Step aside, boys.
Pictured above: Blues artist Samantha Fish