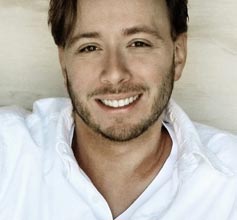 On Sunday, October 18th, Fripp Island Friends of Music begins its 32nd concert season with a blockbuster encore performance of world-renowned, international prize-winning American piano phenomenon, Thomas Pandolfi.
Not just "back by popular demand," Pandolfi reprises Fripp's concert stage for the third time due to previous raucous standing ovations, punctuated by shouts of "BRAVO!," plus fans' relentless clamoring for "just one more" appearance of the supremely talented, traveled and personable musician.
 
            If you've heard a Pandolfi broadcast or CD, you know the Julliard-honed classical talent and Steinway artist is a pianist's pianist. He has a unique way of extracting all of the resources from his instrument, an ability to coax every possible sound from a grand piano. Equally impressive are his mastery of musical scores, the precision of his playing and his finesse of the subtleties of musical expression. They are all simply spectacular. Some critics have marveled at Thomas' fidelity; when he plays, it is as if the composer has taken over the keyboard!
            If you are fortunate enough to have heard AND seen Thomas live, then you know while you can hear his musical brilliance, no broadcast or CD can ever do justice to his unabashed showmanship, intense dynamism, cool confidence and hands moving so fast over the keyboard they're a blur to the eyes. You've also seen Thomas charm the audience. He takes full advantage of Fripp's intimate venue and excellent acoustics, even with his spoken "program notes." In an amusing, enchanting, conversational manner, he chats with the audience about the atmosphere, style and structure of the composers' music, enriching the concertgoers' experience.
            Pandolfi is a leading interpreter of George Gershwin and he previously delighted local audiences with his virtuoso Gershwin stylings. So, for the first concert of the season, Fripp Friends of Music asked Thomas to perform his new program, One Singular Night, featuring music of George Gershwin and Marvin Hamlisch.
            Count on an exhilarating evening of classic Gershwin, played as the composer meant, plus a few Pandolfi interpretations of Gershwin songs, all singularly American, with pop, blues and jazz. In Gershwin's words, "True music must reflect the thought and aspirations of the people and time. My people are Americans. My time is today."
            So too, the ragtime music of pianist and composer Marvin Hamlisch is American to the core. A genre pre-dating jazz, its heyday was from the late 1890s to 1920—lilting, syncopated dance music that developed as America became a world power. Hamlisch precipitated one of ragtime's revivals by adapting Scott Joplin's early 1900s piano rags for the 1973 movie, The Sting. Pandolfi will play his own fantasy of Hamlisch melodies.
         Piano virtuoso Thomas Pandolfi takes the Fripp Friends of Music stage at 5 pm, October 18th, Fripp Island Community Centre, 205 Tarpon Boulevard. Be prepared for one of the most delightfully entertaining evenings you have ever experienced! Tickets at the door, Adults $25/$10 Students. All attendees get a free pass at the Fripp gate and are invited to join Mr. Pandolfi at a complimentary catered reception following the performance. For more information, visit http://www.islc.net/friendsofmusic/ or call (843) 838-6655.