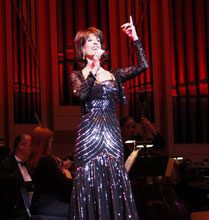 Deana Martin fans will love these special shows honoring her father, the King of Cool Dean Martin on the anniversary of his 100th birthday. Martin will be performing two spectacular shows as part of her acclaimed Deana Sings Dino concert series. Show dates are October 6th & 7th at the Jazz Corner on Hilton Head.
From the moment she walks on stage, Deana Martin takes her audience on a musical journey with her non-stop dynamic energy celebrating her legendary father Dean Martin and other great performers who shaped American music and popular culture for over four decades. Deana Sings Dino is a totally engaging, classy and contemporary presentation of the most beloved songs of all time, capturing the swinging sophistication associated with her Dad and the Rat Pack.
In this electrifying musical revue, Deana Martin sings hot new arrangements of enduring hits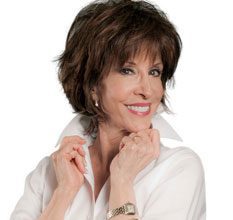 like, That'€™s Amore, Volare, That'€™s Life, Everybody Loves Somebody, Memories Are Made Of This -€" songs treasured worldwide by her fans and those of her father, "€œUncle Frank"€ Sinatra and "€œUncle Sammy"€ Davis Jr.
This special show has all the essentials of classic concert entertainment: the world'€™s best music, personal and often hilarious recollections from Deana'€™s life and career, interaction with her audience, plus her innate musicianship. Deana Martin is undeniably authentic -€" a living connection to the greatest era in entertainment.
As an internationally acclaimed entertainer, Deana Martin has become an instantly recognizable voice and figure in the pantheon of The Great American Songbook. Her 2006 debut CD release, Memories Are Made of This, stayed in the top ten for 40 consecutive weeks. Her follow-up CD, 2009'€™s, Volare, debuted in the top ten of the Billboard charts, followed by 2011'€™s seasonal evergreen, White Christmas, 2013'€™s critically acclaimed, Destination Moon, and her latest, 2016'€™s Swing Street, has garnered airplay on top Jazz, Standards and Country radio stations, emphasizing her prominent status as a hit recording artist. As a celebrated author, Deana found herself on the New York Times coveted Best Seller list with her 2004 memoir, Memories Are Made of This: Dean Martin Through His Daughters Eyes. In it, Deana delights in sharing wonderful, never-before-told stories about her father and his Pallies. To her they were known as, Uncle Frank (Sinatra) and Uncle Sammy (Davis, Jr.) -€" to the world, they were known as the Rat Pack.
In a 2014 interview with Jeremy Roberts of Press Pass, Deana was asked what she'€™d learned from her dad about being an entertainer. She responded: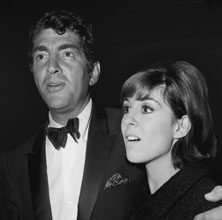 "Dad taught me to keep going and learn it all. He was capable of doing everything -€" the epitome of a true entertainer. He could sing, dance, act, and be funny. He gave me the opportunity to learn all of that, and I have.
"He remarked on more than one occasion, 'Deana, always arrive early. Don't keep anybody waiting. Know the lyrics. Step on your mark. Sing from your heart. Just keep doing it, and have a good time while you'€™re doing it."€™ Just old-fashioned hard work.
"Dad taught me how to make a song my own. I also learned wonderful phrasing from Uncle Frank, and it makes it special for me to get up and sing the classics. I have a connection with nearly all of them because I was lucky enough to grow up with artists including Uncle Sammy, Peggy Lee, Rosemary Clooney, Ella Fitzgerald, and Bobby Darin.
"They helped form my life and showed me a bit of style and class. To tell you the truth, I don't really see that much anymore. Which is a shame. There are a lot of great singers out there, but they weren'€™t blessed to have had the upbringing that I did. To connect with a legend and really experience what a song is about is priceless. I'€™m so proud to be the daughter of Dean Martin."€
"€˜Deana Sings Dino" will be performed October 6th and 7th at the Jazz Corner on Hilton Head at 9 pm. For Reservations please visit: http://www.thejazzcorner.com/contact/