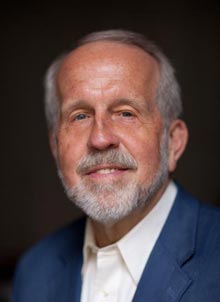 The Choir Festival with Brian Jones will feature the choirs of St. Helena's along with members of choirs from Bluffton and Charlotte. The four-day festival culminates with a performance Saturday, May 19
th
at 7 pm. The festival will be held at the Parish Church of St. Helena, 505 Church Street in downtown Beaufort. The concert is free and open to the public.
   Brian Jones is emeritus director of music and organist at Trinity Church, Copley Square, Boston, where he directed a highly acclaimed program from 1984-2004. He has appeared as an organ solo artist throughout the United States, England, Canada, and Bermuda. His programs have been praised for their variety and color, as well as for the depth of his musicianship and his passionate commitment to the organ as a concert instrument of significant interest.
   Since retirement, Mr. Jones has served as interim director of music at the Cathedral Church of St. John in Albuquerque, Old South Church in Boston, and at Memorial Church at Harvard University.
   Mr. Jones has performed as an organ concert artist in many parts of the United States and England, and his programs have often been praised for their variety and interest, as well as for the artistic and communicative integrity he brings to the music of the King of Instruments. He has been heard in such venues as the National Cathedral, Washington, D.C.; Grace Cathedral, San Francisco; St. Paul's Cathedral, London; St. Thomas Church, New York City; Trinity Episcopal Cathedral, Portland, Oregon; Rutgers University; Harvard; Yale; Smith College; Westminster College, Pennsylvania; and Wheaton College, Massachusetts. He has often played programs for conventions of the American Guild of Organists, Organ Historical Society, and the Association of Anglican Musicians. With flutist Susan Clarke, he has performed many programs that have explored a wide range of the literature for flute and organ. He has released many recordings of organ solo music, music for brass and organ, for piano and organ, and with the Trinity Choir.
   He is a graduate of Oberlin College Conservatory of Music and Boston University and studied organ with Haskell Thomson, Jack Fisher, choral directing with Robert Fountain, and orchestral conducting with Hermann Genhart, and eurythmics with Inda Howland.