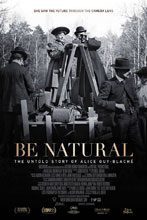 Monday Night is Movie Night at the USCB Center for the Arts, and this month they're celebrating 3 inspiring documentaries: Be Natural: the Untold Story of Alice Guy Blache', Honeyland, and Raise Hell: The Life and Times of Molly Ivins.  
September 9: Be Natural: The Untold Story of Alice Guy-Blaché
When Alice Guy-Blaché completed her first film in 1896 Paris, she was not only the first female filmmaker, but one of the first directors ever to make a narrative film.Be Natural: The Untold Story of Alice Guy-Blaché follows her rise from Gaumont secretary to her appointment as head of production in 1897, and her subsequent illustrious 20-year career in France and in the United States, as the founder of her own studio and as writer, director, and/or producer of 1,000 films—after which she was veritably erased from history. Until now. Directed by Pamela B. Green, the film is narrated by Jodie Foster.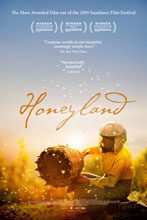 September 23: Honeyland
Nestled in an isolated mountain region deep within the Balkans, Hatidze Muratova lives with her ailing mother in a village without roads, electricity or running water. She's the last in a long line of wild beekeepers, eking out a living farming honey in small batches to be sold in the closest city – a mere four hours' walk away. Hatidze's peaceful existence is thrown into upheaval by the arrival of an itinerant family, with their roaring engines, seven rambunctious children and herd of cattle. Hatidze optimistically meets the promise of change with an open heart, it doesn't take long however, before a conflict evolves that exposes the fundamental tension between nature and humanity, harmony and discord, exploitation and sustainability.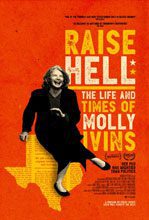 September 30: Raise Hell: The Life and Times of Molly Ivins
Raise Hell: The Life & Times of Molly Ivinstells the story of media firebrand Molly Ivins, six feet of Texas trouble who took on the Good Old Boy corruption wherever she found it. Her razor sharp wit left both sides of the aisle laughing, and craving ink in her columns. She knew the Bill of Rights was in peril, and said "Polarizing people is a good way to win an election and a good way to wreck a country." Molly's words have proved prescient. Now it's up to us to raise hell!
Monday movies start at 7 PM and all seats are $7. Tickets can be purchased online at www.uscbcenterforthearts.com or at the door.