Th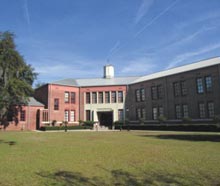 e Beaufort International Film Festival gets new digs, a flashy look and a bit of an edge.
Lowcountry Weekly's been proud to be part of the Beaufo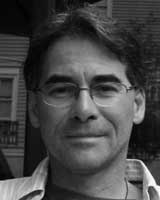 rt International Film Festival over the years, but this year we're proud in a whole new way. For this sixth edition festival runners Ron Tucker and Rebecca Berry have ushered in a new era with bold moves designed to raise the fest's profile and bolster its cachet. This year BIFF takes up residence in the Center for the Arts on the historic campus of the University of South Carolina, Beaufort. No more crossing the river to Lady's Island or missed showings stuck in traffic waiting for the bridge to re-open. Beaufort's film festival is finally home where it belongs – in Beaufort proper.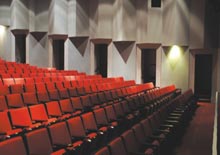 The 2012 BIFF is also more buff – a significantly larger venue, bigger screen, better sound and plenty of room to grow. And as the Beaufort campus transitions into an arts campus, the school and the Beaufort Film Society (BIFF's parent non-profit) look forward to a long and mutually beneficial relationship. The possibilities are intriguing and virtually endless.
This BIFF gets a new wardrobe to match the upscale accommodations. Beaufort's Fandango Productions South will dress the festival in tres chic Hollywood elegance. We're told that walking into the Center for the Arts will be like passing through a portal to another world.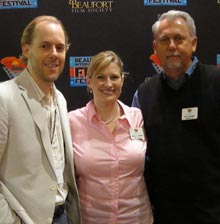 And, of course, there are the movies and the writers, producers, directors and actors all gathering under one roof in a place that was once one of Hollywood's favorite locations. "The Great Santini," "The Big Chill," "Prince of Tides," "Forrest Gump" – the pedigree's there, but it's been a long time since cameras rolled on a major motion picture around here. Mention this to Rebecca or Ron and they'll say that's the whole point of this little boutique celebration of cinema – to expose up and coming filmmakers to the limitless possibilities of this place.
Each year the festival has grown and every year the buzz around it is a little bit louder. The bar's been raised on the quality of the films year after year. In 2012 the slate looks edgier, even a little bit, well, dangerous. Features like Felix Martiz' "Santiago" and K. Lorrel Manning's "Happy New Year" push the envelope of previous fests. Director Kevin Breslin, Oscar nominated for last year's "Living for 32," has sent along a world festival premier. His new documentary "#WhileWeWatch" is a no-holds-barred look at the Occupy Wa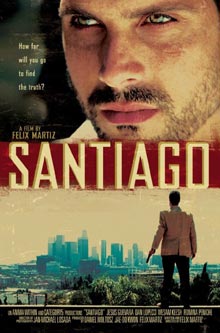 ll Street movement from the inside out. Martiz flies in from Los Angeles while Manning flies out of New York. Read the interviews with Manning and Breslin in this issue and look for a conversation with Felix Martiz on our Film Fix Blog and our Facebook page. Check back frequently for fresh content and exclusive inside conversations with the filmmakers. No one covers BIFF like we do and we promise loads of cool stuff before, during and after the festival.
Meanwhile for the Beaufort Film Society (and Ron and Rebecca's faithful army of volunteers) this new model BIFF must feel a bit like the training wheels have finally come off. Now comes the slightly queasy part. Just keep pedaling and don't look back.
And save us a seat in the middle.
Read Interviews with "#While We Watch" director Kevin Breslin, "Happy New Year" director K. Lorrel Manning, and "Awaken the Dragon" director Liz Oakley.
For a full schedule of BIFF events, and to purchase tickets online, visit www.beaufortfilmfestival.com