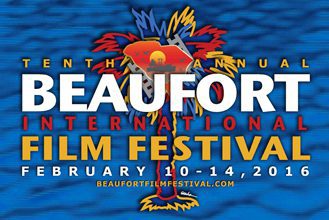 By Mark Shaffer, Editor at Large
With each iteration, the Beaufort International Film Festival continues to grow and evolve as word spreads and buzz builds around the festival circuit. Once again we reached out to a cross section of attending filmmakers and asked them to participate in a short Q&A to get a sense of what to expect.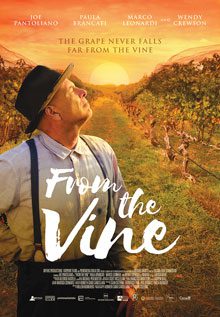 Canadian director Sean Cisterna's From the Vine follows a business executive (Joe Pantoliano) suffering a moral crisis as he rediscovers his family's winemaking roots in Italy. New York-based Rob Margolies' feature Yes is the story of a washed up former child star who becomes emotionally entangled with a young protégé. He also directs a piece of the four-part Sci-Fi anthology thriller Immortal.  Javier Dampierre cut his cinematic teeth in his native Spain before relocating to Los Angeles. His short film Fifty is the twist-filled tale of a world-renowned psychiatrist forced to face her inner demons when a mysterious patient reveals his true identity. Atlanta based David Silverman writes, produces and stars in the short –and, yes – autobiographical comedy Auditioning With Mom. If he looks familiar chances are you know him from The Walking Dead, Strangers Things and more. 

Tell us a bit about yourself.
Rob Margolies: I'm an emerging feature filmmaker looking to produce stories that not only move me, but that move a large enough audience to ensure profitability. I have made 9 features to date. I owe the longevity of my career to the fact that this is a film business first and foremost. I want to make art but I have a 4-year-old boy and a 6-year-old boy at home waiting for me as well, so I want to make a lot of money in all honesty. If I weren't a filmmaker, I don't know what I'd be. My mother (a pessimist) would say a junkie, my father (an optimist) would say a lawyer. 
Javier Dampierre: I'm a filmmaker from Spain who, like many filmmakers in the world, was attracted to Los Angeles by its siren songs. I write, direct and edit, which for me are essentially the same thing. Back in Spain I produced some internationally awarded short films and a successful feature doc, and since I arrived in LA I've been mainly editing features, docs, series and trailers, for platforms and channels like NBC, Fox, Netflix, Amazon or ESPN. Whenever I have some free time in this jungle, I produce, direct and write.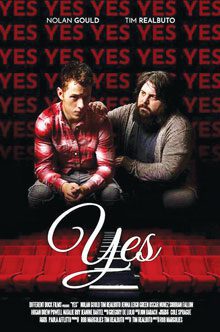 Sean Cisterna: I live in Toronto, Canada. I married my high school sweetheart, Samantha, and we have 3 young daughters – so life is pretty chaotic at the moment. I love traveling, meeting new people, and sharing a common love of films. The last two movies I directed were picked up by Netflix worldwide – you can catch my films Kiss and Cryand Full Outon the streaming service. 
David Silverman: I am an Atlanta filmmaker, in this case the writer/producer/editor/star of Auditioning With Mom. I am best known for my TV and film acting in projects such as Stranger Things, The Walking Dead, House Of Cardsand Atlanta.

What made you submit to BIFF?
Cisterna: The word of mouth about the Beaufort International Film Festival was overwhelming, so I had to submit. It's a chance to connect to smart audiences who may not otherwise get a chance to see our film. And it doesn't hurt that the festival takes place in a gorgeous location, so the temporary reprieve from the Canadian weather was an added bonus.
Silverman: I've been making the festival rounds for over a decade and have heard wonderful things about BIFF, as well as the Beaufort film community. Also, the fact that Blythe Danner and Andie Macdowell sit on BIFF's Board is very impressive. I respect them both tremendously.
Dampierre: Actually, my short dark comedy "Crocodile Nile" was selected some years ago and I couldn't attend the festival because of work. So I decided to submit this new film. 
Margolies: I have an impeccably special friend by the name of Mike Vezza who introduced me to the festival last year. Mikey V (as I call him) is an avid Beaufort fan, and now I am too, since I was delighted by the reception of my film "Weight" (known titled "All You Can Eat" and being distributed worldwide in June) when it screened in last year's festival.
Tells us about your film and why we absolutely must see it.
Margolies: Yesis a must see because of the incredible Oscar caliber character study of Patrick Nolan, a former child star, played by Tim Realbuto who is easily one of the best actors I've ever worked with. Opposite Tim is Nolan Gould [Luke] from Modern Family fame in his first lead dramatic role. 
Immortal is a must see because it is a sci-fi thriller 4-part anthology series with 4 very unique twist endings that will have people gasping like when they found out Bruce Willis' character was dead in The Sixth Sense.(Sorry if I spoiled that movie for you, but it came out in 1999, so, yeah.) I am one of 4 directors on Immortal(my chapter is the Dylan Baker one) and I also produced the entire film. 
Cisterna:From the Vine is a whimsical adult fairy tale. It stars Emmy winner Joe Pantoliano (The Sopranos, The Matrix), an icon of the big and small screen.  It's a film that transports the viewer to Acerenza, Italy, a small city that's never been featured in a film before. And when you watch it, it feels like a nice, warm hug. That's why you absolutely must see it.
Dampierre: Fifty is the story of a world renowned psychiatrist called Patrice Allen, whose life turns upside down when treating a mysterious patient whose identity will be disclosed bit by bit. And that's all I'm allowing myself to say. No spoilers! It's an intense film, engaging from the first minute and I can assure you won't even think of getting up from your seat in its 18 minutes.

What compelled you to make your film?
Silverman: I wanted to make a straight-up comedy. Many of my past films have been dark comedy, but I feel there is so much darkness out there now, I didn't want to add to it. The movie was inspired by real life events  – and my real 80-year-old mom!
Dampierre: I wanted to work again with Sasha Golberg, a friend and great actor with whom I did a couple of short films. A writer from New York named Vin Conzo sent us a screenplay for me to direct and Sasha to play a role, and I just loved it. I was really busy, but at the same time it was such a big temptation. And then, when I got the amazing actress Dey Young onboard, that was the confirmation that I had to do it, so I produced it and directed it.
Cisterna: Our film is about "ethics," really, and I think we're living in a time when politicians around the globe are not behaving as ethically as they could perhaps be. So it's a timely film, for sure, but presented as a whimsical comedy/drama.  The film is based on a novel called Finding Marcoby Ken Cancellara, so the challenge of adapting something existing was something I wanted to undertake. I also just fell in love with Acerenza, the place where we filmed the movie. No matter where you look, the views are stunning. I knew the location would translate well on film.
Margolies: I was compelled to make Yesbecause Tim's script crawled under my skin and I couldn't stop thinking about it. It made me feel dirty. Yet it made me feel so rejuvenated and liberated at the same time. I knew it would be a huge feat as a director and that is what had me invested. I'm always up for a massive challenge and I'm ecstatic by the results.
I was compelled to make Immortalbecause it is a universally relatable and marketable concept for mass appeal. It has something for everyone and it is incredibly powerful and thought provoking. The concept is also being pitched as a TV series. "Immortal" is being released this summer worldwide and I'm confident it will be a smash. 

Stranded in a room during the zombie apocalypse with one movie to watch over and over again, what would it be?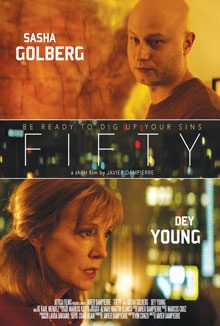 Dampierre: I think my heart will be divided in two halves: I would see Love Actually(not necessarily my favorite film ever, but it would make me forget the zombies out there and believe in human beings) and The Lives of Others(might be my favorite film, but won't make me forget the zombies).
Silverman:  Stranded in a room during the zombie apocalypse with one movie to watch over and over again, what would it be? One movie??? Oh boy. Well . . .  it had better have some action/adventure, some romance, some humor and a whole lot of humanity/heart. With great music and costumes and sets. It also has to be really long.  So, for those reasons, I choose Lord Of The Rings(that's all 12 hours, yes).
Margolies: This is a very different question that asking me what my favorite film is of all time. But to answer this question I am going to go with: Eyes Wide Shut, Kubrick's final masterpiece.
Cisterna: I'd probably pickLife is Beautiful, the Oscar winning film by Roberto Benigni. It's a film about looking at horrible situations through a different lens and using hope and optimism as tools against despair. That's sound appropriate for an apocalyptic situation. 
Check out the complete schedule and book tickets online at www.beaufortfilmfestival.com