This was my fifth Beaufort International Film Festival (the 7th overall) and like the previous iterations, the 2013 edition once again raises the bar. We tend to use this phrase a lot with BIFF, thanks mostly to the excellent (and grueling) work done behind the scenes by festival runners Ron and Rebecca Tucker and their legion of Beaufort Film Society volunteers. Once again the USCB Center for the Arts was transformed into an intimate cinematic shrine where audience and filmmakers mingled and mixed, shared feedback as well as an abundance of laughter and tears.
A week before the festival got underway filmmaker Chris Brinker died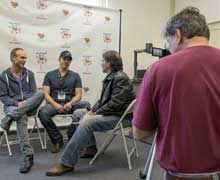 suddenly in Los Angles while completing work on his directorial feature debut, Whiskey Bay. The film reunites local star Tom Berenger with Willem Dafoe, his fellow Oscar nominee from Platoon. It marks the culmination of a 15-year passion project and part of the reason Brinker was looking forward to being honored with the inaugural Robert Smalls Indie Vision Award.
There wasn't a dry eye in the house following a special tenth anniversary screening of Director Mike Tollin's film Radio. The post screening Q&A was a different matter as the real life inspiration for the film – James Robert "Radio" Kennedy & Coach Harold Jones – kept us in stitches along with Tollin and Sports Illustrated writer Gary Smith, who penned the piece on which the film is based.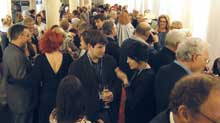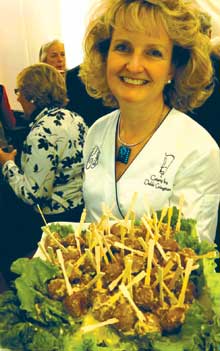 The slate of films once again ups the ante for the 2014 fest – remarkable considering there were no features in competition this year. Judges and organizers felt the quality of entries to be sub par to previous years and so the category went on hiatus. The fact is there were so many remarkable documentaries, short, animated and student films that we didn't really miss them.
As important as the art of the event may be, the future of its continued success depends on simple economics. This year the Beaufort Regional Chamber of Commerce and the University of South Carolina Beaufort partnered on a survey for the festival to try and gauge its dollar impact. About 200 people took part and 71 percent indicated they came to Beaufort specifically for the festival. Bars, shops, restaurants and inns all saw a spike in business. Once again numbers were up from the previous year with 7600 people averaging out to about 170 per screening over three days.
Lowcountry Weekly is a proud partner with the Beaufort International Film Festival. We are privileged to be involved in something about which we've come to feel so passionate. As William Hurt says in The Big Chill, "Sometimes you just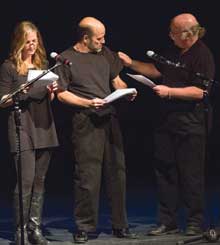 have to let art flow over you." Here's hoping the culture of film continues to flow through BIFF for many, many years to come.
2013 BIFF AWARD WINNERS
Jean Ribaut Award for Excellence in Filmmaking
Producer/Director Mike Tollin, Los Angeles CA (Radio, Wild Hogs, Coach Carter, Hank Aaron: Chasing the Dream) Tollin filmed Radio in nearby Walterboro. The festival featured a 10th anniversary screening of the film with a Q&A involving Tollin, and the real life inspiration for the film James Robert "Radio" Kennedy.
Inaugural Robert Smalls Indie Spirit Award (posthumously)
Producer/Director Chris Brinker, Los Angeles CA (Boondock Saints, Whiskey Bay)
Brinker was due to attend the festival but died suddenly of an aortic aneurysm February 8 while completing work on his directorial debut, Whiskey Bay. He was 42.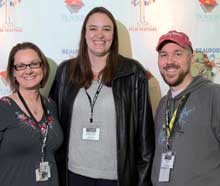 Best screenwriting: "Bad Advice From Good People"
Writer/Actor/Director/Producer Gary Weeks, Atlanta GA.
Best student film: "Shoot the Moon"
Director Alexander Gaeta, Dodge College of Film and Media Arts at Chapman University in Orange, CA.
Best short film: "Wallenda"
Director V.W. Scheich, Playa Del Rey CA.
Best documentary: "Besa: The Promise"
Director Rachel Goslins, Takoma Park MD.
Best Actor: Mike Wiley of "Wolf Call"
Best Director: Rachel Goslins for "Besa: The Promise."
Best Animation: Fish and Chicks
Director Daniel Berkowitz, UNC School for the Arts, Winston-Salem, NC.
Audience Choice Award: "Granny's Got Game"
Director Angela Alford, Raleigh NC.

GET MORE BIFF
Become part of the 2014 BIFF by joining the Beaufort Film Society at www.beaufortfilmsociety.org.
Special thanks to writer & friend Teresa Bruce whose blogs added unparalleled insight to our coverage (even when she was called out of town). Read more at teresabrucebooks.com.
Click on www.lcweekly.com to see our exclusive interviews with this year's filmmakers and attendees.
Email your BIFF feedback to backyardtourist@gmail.com