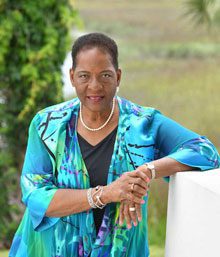 The nonprofit Pat Conroy Literary Center will host two free virtual author visits this month. In collaboration with First Presbyterian Church of Hilton Head Island, on Wednesday, October 21, at 6:30 p.m, the Conroy Center will host journalist Wanda Smalls Lloyd, author Coming Full Circle: From Jim Crow to Journalism. 
Lloyd's memoir chronicles her story as an African American woman who grew up privileged and educated in the segregated South before and during the Civil Rights Movement and became one of the nation's highest-ranking newspaper journalists and among the first African American women to be the top editor of a major newspaper. 
Lloyd served as an editor at the Washington Post and a senior editor at USA Today before returning to the South as the executive editor of the Montgomery Advertiser. Her empowering memoir maps the intersection of race, gender, and culture in professional journalism—and also serves as an inspiring story for aspiring journalists, writers, and storytellers, like those she now mentors as an educator in her native Savannah.
An Evening with Wanda Smalls Lloyd will be presented on Zoom, hosted by First Presbyterian Church. To register for the free event, please email info@fpchhi.org, with Coming Full Circle in the subject line.
On Tuesday, October 27, at 6:00 p.m., the Conroy Center will host a free online reading with award-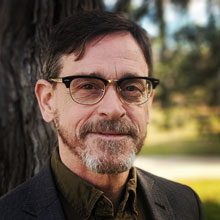 winning poet Tony Ray Morris, author of the newly published debut novel Deep River Blues. In praise, Longmire author Craig Johnson said, "With the perception of a poet and the knack of a novelist, Morris joins the ranks of some of the finest crime fiction writers. In turn part James Lee Burke, Tennessee Williams, and William Faulkner, Deep River Blues will pull you under and have you gasping for breath." Associate editor of Southern Poetry Review and director of the Ossabaw Island Writers' Retreat, Morris teaches in the writing program at Georgia Southern University.  
An Evening with Tony Ray Morris will be presented on Zoom and livestreamed on the Conroy Center's Facebook page: www.facebook.com/patconroyliterarycenter. You can also register to attend via Zoom through the Center's Facebook events page or at https://bit.ly/34x0jd6.