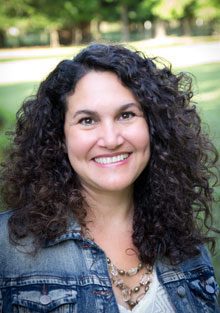 New York Times and USA Today bestselling novelist and TEDx speaker Julie Cantrell has been selected as the recipient of the nonprofit Pat Conroy Literary Center's fall writer's residency. The eight-day residency is made possible by the generous support of a lowcountry benefactor and will overlap with the 5th annual Pat Conroy Literary Festival.
As part of her residency experience, Cantrell will also attend several online writers workshops and serve as the featured writer for the festival's Open Mic Night, livestreamed on the festival's Facebook page on Saturday, November 7, from 6:00 to 7:30 p.m.: www.facebook.com/PatConroyFestival
Cantrell is the author of the novels Perennials, Into the Free, When Mountains Move, and The Feathered Bone, and, with Allen Cheney, co-author of the nonfiction book Crescendo. She also served as editor-in-chief of the Southern Literary Review and has received the Mississippi Arts Commission Literary Arts Fellowship as well as the Rivendell Writer's Colony Mary Elizabeth Nelson Fellowship. Cantrell is an adjunct writing professor at Drexel University, a certified speech-language pathologist, and a naturalist who loves to explore the many wonders of this world. She lives and writes in Houston, Texas.
During her residency, Cantrell will be working on a new manuscript for a Lowcountry-based novel, a sample of which thoroughly impressed the Center's selection committee. The Conroy Center's first residency, offered in March 2020 and conjoined to the Center's annual March Forth event, was awarded to David Kiser of Anderson, South Carolina.