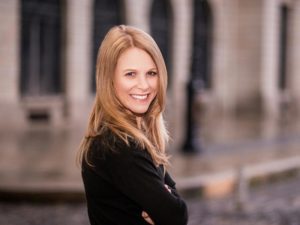 The Pat Conroy Literary Center will host an in-person visit with New York Times bestselling author Kristin Harmel, author The Forest of Vanishing Stars, on July 19, at 3:00 p.m. Kristin will be introduced by Cassandra King, best-selling author and honorary chair of the nonprofit Conroy Center.
To be held at the Conroy Center, 601 Bladen Street, this is a free in-person event with limited seating. To reserve your spot, please call 843-379-7025 by July 16. Books will be available for sale and signing through the Beaufort Bookstore.
About The Forest of Vanishing Stars: The New York Times bestselling author of the "heart-stopping tale of survival and heroism"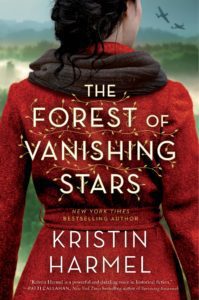 (People) The Book of Lost Names returns with an evocative coming-of-age World War II story about a young woman who uses her knowledge of the wilderness to help Jewish refugees escape the Nazis—until a secret from her past threatens everything.
"In this always compelling, sometimes harrowing tale, The Forest of Vanishing Stars draws readers into a singular story of survival and bravery. Set against the backdrop of Eastern Europe during World War II, the resourceful Yona, forced to become expert in the ways of the forest when a sage, prescient elderly woman takes Yona from her German family, must decide whether she'll rise up to claim the destiny foretold about her when faced with a band of Jewish refugees hiding in her beloved woods. Inspiring and gripping."—New York Times bestselling author Marie Benedict
Kristin Harmel is the New York Times bestselling author of a dozen novels including The Book of Lost Names, The Winemaker's Wife, The Room on Rue Amélie, and The Sweetness of Forgetting. She is also the cofounder and cohost of the popular web series, Friends and Fiction. She lives in Orlando, Florida.
The nonprofit Pat Conroy Literary Center is located at 601 Bladen Street in Beaufort and open to the public for tours from noon to 4:00 p.m. on Thursdays through Sundays, or other times by appointment. Learn more at www.patconroyliterarycenter.org.