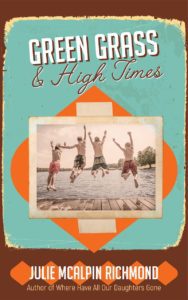 The Pat Conroy Literary Center will host an evening with novelist Julie McAlpin Richmond—the pen name of USC Beaufort history professor Julie Satterfield-Price—author of Green Grass & High Times, on November 30, at 6:00 p.m. This is a free in-person event with limited seating, to be held at the Conroy Center, 601 Bladen Street, in Beaufort. To reserve your seat, please call 843-379-7025 by November 28. Books will be available for sale and signing.

About Green Grass & High Times
Born in Mississippi during the tumultuous Civil Rights era, four brothers navigate their way to Naples, Florida where they come-of-age. Landon, Hollis, Boyd, and Attie are known to all to be competitive and aggressive with each other, but they will always have their brothers' backs in times of trouble. From the home of Ole Miss and the cotton fields of Oxford to the sandy shores of Naples when it was still a sleepy town and outpost for drug runners, Green Grass & High Times will take you on a journey. With its local color and nostalgic views that touch on the innocence of youth, the temptations of adolescence and the trials of maturity, this is a novel of Southern fiction at its best. Readers will be intrigued with a touch of mystery, dark humor and historical drama as each page opens to a new escapade in the lives of these four young men, and how the women in their lives continually mold, manipulate, and master them.

About the Author
After winning State-level for a short story in high school, Julie Satterfield-Price knew she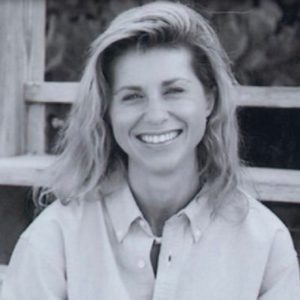 wanted to write. With an education in English and history, she has worked as a managing director of a magazine, and she is currently a history professor at the University of South Carolina Beaufort. Although she has called Ohio, Florida, and England home, she now resides in the South Carolina Lowcountry where she is married, the mother of daughters, and has various pets. When she isn't writing, she can be found cooking, gardening, reading novels, or watching romantic comedies.
Julie's books are contemporary Southern fiction with underlying themes of how the past overshadows the present–better known as Southern Gothic. She builds on this premise with themes of family relationships, religion, traditions, coming-of-age, alienation, addictions, and physical and mental abuses, as well as dark humor. Where Have All Our Daughters Gone was her debut novel, and Green Grass & High Times released in January 2021. She is presently working on her third novel, Bad Moon Rising, which she plans to release in early 2022. Julie writes under the pen-name Julie McAlpin Richmond, which are the surnames of her two grandmothers. She credits their love of education and books as a major inspiration in her life.
Learn more about the nonprofit Pat Conroy Literary Center at www.patconroyliterarycenter.org.