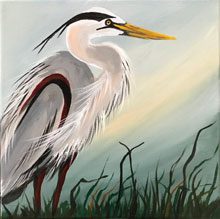 Marianne Stillwagon is the featured artist for December at The Society of Bluffton Artists (SoBA) gallery in Old Town Bluffton. Her exhibit will run from Dec. 3-Jan. 6 with a wine and cheese reception from 3-5 p.m. Dec. 9 at the gallery. These events are free and open to the public.
Stillwagon's art reflects her love for two homes and two studios in New Hampshire and the Lowcountry.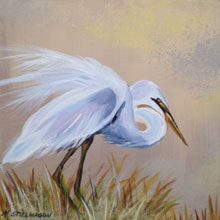 "The picturesque villages and ever-changing seasons of New England have been the inspiration for my 'Contemporary Primitive Americana' paintings while living in New Hampshire," said Stillwagon. "Since coming to the Lowcountry of South Carolina, I have been inspired to paint the beautiful marshlands, coast, birds and wildlife of two regions — New England and the South."
Stillwagon has a bachelor's degree in design, and she has worked as a freelance graphic designer for many years before pursuing her "first love" of painting. She has participated in numerous retail and trade fine art shows since 1976. Stillwagon's artwork has been sold in galleries and shops throughout the U.S. Additionally, she is an exhibiting member of the New Hampshire Art Association, the Monadnock Area Art Association and SoBA. For more information, visit mariannestillwagon.com.