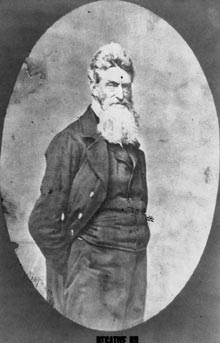 Pulitzer prize winner Tony Horowitz will discuss his new book about this mysterious historical figure at USCB's Lunch With Author Series.
Stories and songs abound about the Civil War.  Children chant the ditty,
"John Brown's body lies a smoldering in the grave…"
But who was John Brown?  How much do we really know about this mid-western farmer who, with 18 men, was the point-man who fired up the War Between the States, the War of Northern Aggression, the War for Southern Independence or 'the war that never seems to end.'?
Pulitzer Prize winner, journalist and Civil War author Tony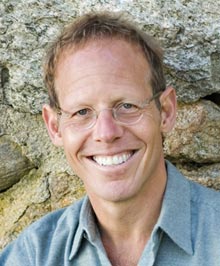 Horwitz is including the Lowcountry in the national tour for his new book, Midnight Rising:  John Brown and the Raid that Sparked the Civil War. Tony will give a talk, show a collection of archival photos, and answer questions at the USCB Lunch With Author Series on Friday, October 28, 2011 at the Hampton Hall Clubhouse in Bluffton following lunch at noon.  Reservations can be made by calling 843-521-4147 or kingsley@uscb.edu.  The all-inclusive price is $42.
Late on the night of October 16, 1859, John Brown launched a bold strike on a symbol of American power.  Leading just eighteen men, he seized the massive United States arsenal at Harpers Ferry, Virginia, freed and armed slaves, and vowed to liberate every bondsman in the South.  Brown's shock attack sundered the nation and plunged it toward bloody war, yet so little is known about the man called hero, madman, saint and monster.
Tony Horwitz traces Brown's unlikely rise from farm boy to revolutionary.  He also introduces the remarkable cast brought together by Brown's magnetism and moral fervor, including his lovelorn teenage daughter, a freed slave desperate to liberate his wife from bondage, a dashing poet who spies inside Virginia, and a Transcendentalist schoolmaster who organizes the "Secret Six" to covertly supply money and guns.
When the raid comes, it sparks savage fighting that presages the Civil War, including a lightning charge by troops under Robert E. Lee. Though wounded and captured, Brown galvanizes the North with his courage and eloquence, drives an enraged South closer to secession… and helps elect Abraham Lincoln.
Late October is the publishing date for Midnight Rising. It will be sold at the October 28th luncheon for Tony to sign right after he talks about his research and Sesquicentennial Civil War involvements.  Other New York Times bestselling books by Tony Horwitz are Confederates in the Attic: Dispatches from the Unfinished Civil War, A Voyage Long and Strange, Blue Latitudes: Boldly Going Where Captain Cook Has Gone Before, and Baghdad without a Map and Other Misadventures in Arabia.
Tony Horwitz is the second author in the USCB Lunch With Author series.  He is followed by Adrienne McDonnell on November 3rd at the Moss Creek Clubhouse; CJ Lyons on December 7th at the Sea Pines Country Club; Jessica Speart on January 26th at the Dockside Restaurant in Port Royal, SC; Lisa See on February 23rd at the Holiday Inn Beaufort; and Michael Parker on March 14th at the Country Club of Hilton Head.