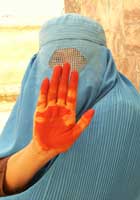 Heather Metcalfe, founder of the non-profit Artfully Unforgotten, will give a short presentation about her trip to Afghanistan and sign copies of her book, Voices of Afghanistan, at the Rhett House Inn on October 21, from 6 – 8 pm. The Inn is located at 1009 Craven Street in downtown Beaufort.
In June 2009, Heather visited Mazar-e Sharif and Maimana, Afghanistan, where she interviewed men and women about the status of women's rights. She heard stories of oppression, violence and discrimination towards women, yet also heard numerous stories of their strength and hope.
These stories have been compiled by Heather Metcalfe and a team of artists (Julia Blaukopf, Kirsten Larvick, Danielle Savin & Anne Toomey) of Artfully Unforgotten into a short video and book both titled Voices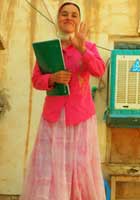 of Afghanistan.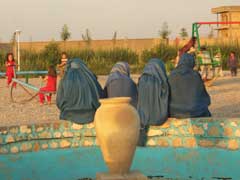 The goal of Voices of Afghanistan is to share not only the difficulties which Afghan women face, but to demonstrate that the women of Afghanistan are not helpless or hopeless. In contrast, the women of Afghanistan are determined to rebuild their country while empowering women at the same time. Moreover, the future and security of Afghanistan depends upon the empowerment of women and girls and their inclusion in bringing peace to their country. Portions of proceeds from the sale of Voices of Afghanistan (the book) are donated to organizations working to empower Afghan women and girls through education and business development.
Visit www.artfullyunforgotten.com to learn more about Artfully Unforgotten, which uses art to raise awareness of and resources for vulnerable communities and to watch the video Voices of Afghanistan.
Visit http://www.policyinnovations.org/ideas/innovations/data/000167 (H.Metcalfe article about importance of telling stories of Afghan women's strength and hope.)