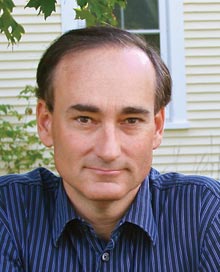 A coup is a coup when TWO New York Times bestselling authors, whose books have been memorialized in films, come to the Lowcountry for the first time. And a week apart! What a summer for literature!
On Tuesday, July 24th at the Hampton Hall Clubhouse, Bluffton, Chris Bohjalian will talk about his 15th book, The Sandcastle Girls which will undoubtedly debut at the top of the New York Times bestselling list as did most of his other books. Advance reviews have heralded it to be as powerful and emotionally resonant as Midwives, an Oprah's Book Club selection. The Sandcastle Girls is the first time Chris has based a novel on his Armenian heritage. It's a sweeping saga set in the cauldron of the First World War, a tale of love and loss – and a family secret that's been buried for generations.
Over the course of his career, Chris Bohjalian has taken readers on a spectacular array of journeys. Midwives took place on an isolated Vermont farmhouse on an icy winter's night during a homebirth gone tragically wrong. The Double Bind perfectly conjured the Roaring Twenties on Long Island – and a young social worker's descent into madness. And Skeletons at the Feast chronicled the last six months of World War II in Poland and Germany with nail-biting authenticity. As The Washington Post Book World has written, Bohjalian writes "the sorts of books people stay awake all night to finish."
In The Sandcastle Girls, he takes a very different kind of journey. This spellbinding tale travels between Aleppo, Syria in 1915 and Bronxville, New York in 2012—a sweeping historical love story steeped in the author's Armenian heritage, making it his most personal novel to date.
When Elizabeth Endicott arrives in Syria she has a diploma from Mount Holyoke College, a crash course in nursing, and only the most basic grasp of the Armenian language. The First World War is spreading across Europe and she has volunteered on behalf of the Boston-based Friends of Armenia to deliver food and medical aid to refugees of the Armenian Genocide. There Elizabeth becomes friendly with Armen, a young Armenian engineer who has already lost his wife and infant daughter. When Armen leaves Aleppo to join the British army in Egypt, he begins to write Elizabeth letters, and comes to realize that he has fallen in love with the wealthy, young American woman who is so different from the wife he lost.
Flash forward to the present, where we meet Laura Petrosian, a novelist living in suburban New York. Although her grandparents' ornate Pelham home was affectionately nicknamed "The Ottoman Annex," Laura has never really given her Armenian heritage much thought. But when an old friend calls, claiming to have seen a newspaper photo of Laura's grandmother promoting an exhibit at a Boston museum, Laura embarks on a journey back through her family's history that reveals love, loss – and a wrenching secret that has been buried for generations.
And a Week Later….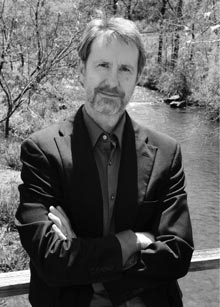 Ron Rash, nationally acclaimed as a "writers' writer," comes to the Sonesta Resort Hilton Head, on Thursday, August 2, to discuss his latest novel The Cove, which according to Pat Conroy has placed him in "the front ranks of the best American novelists."
Acclaimed internationally for his awards winning novel Serena, Rash returns to Appalachia in The Cove which takes place during the height of World War I, with the story of a blazing but doomed love affair caught in the turmoil of a nation at war. Deep in the rugged Appalachians of North Carolina lies the cove, a dark, forbidding place where spirits and fetches wander, and even the light fears to travel. Laurel Shelton, with her injured war veteran brother, lives here alone and lonely when a stranger appears, carrying nothing but a beautiful silver flute and a note explaining that his name is Walter, he is mute, and is bound for New York. Laurel finds him in the woods, nearly stung to death by yellow jackets, and nurses him back to health. As the days pass, Walter slips easily into life in the cove and into Laurel's heart, bringing her the only real happiness she has ever known. But Walter harbors a secret that could destroy everything.
Though the war in Europe is near its end, patriotic fervor flourishes thanks to the likes of Chauncey Feith, an ambitious young army recruiter who stokes fear and outrage throughout the county. In a time of uncertainty, when fear and ignorance reign, Laurel and Walter will discover that love may not be enough to protect them.
Ron Rash says of his novel, "Every novel I've written has begun with a single image that I cannot get out of my mind. The Cove began with the image of a young woman peering through the branches of a rhododendron bush and seeing a bedraggled man playing a beautiful silver flute. The image arose after researching some local history every bit as amazing as anything a fiction writer could make up. I'd known about Japanese internment camps during World War II, but during World War I there were German internment camps, one of which had been located in western North Carolina. Among those Germans were men employed on the Vaterland, an ocean luxury liner that, at the time, was the largest ship in the world, more opulent than even the Titanic."
The New Yorker has compared Rash's work to both John Steinbeck and Cormac McCarthy, Pat Conroy has placed him in "the front ranks of the best American novelists," and Richard Russo says that "Ron Rash is a writer of both the darkly beautiful and the sadly true. The Cove solidifies his reputation as one of our very finest novelists."
At each event, lunch will be served at noon after which the author will talk, followed by an opportunity to ask questions, and a book signing. The all-inclusive price is $42. Reservations are a must and can be made by calling 843-521-4147 or at kingsley@uscb.edu.